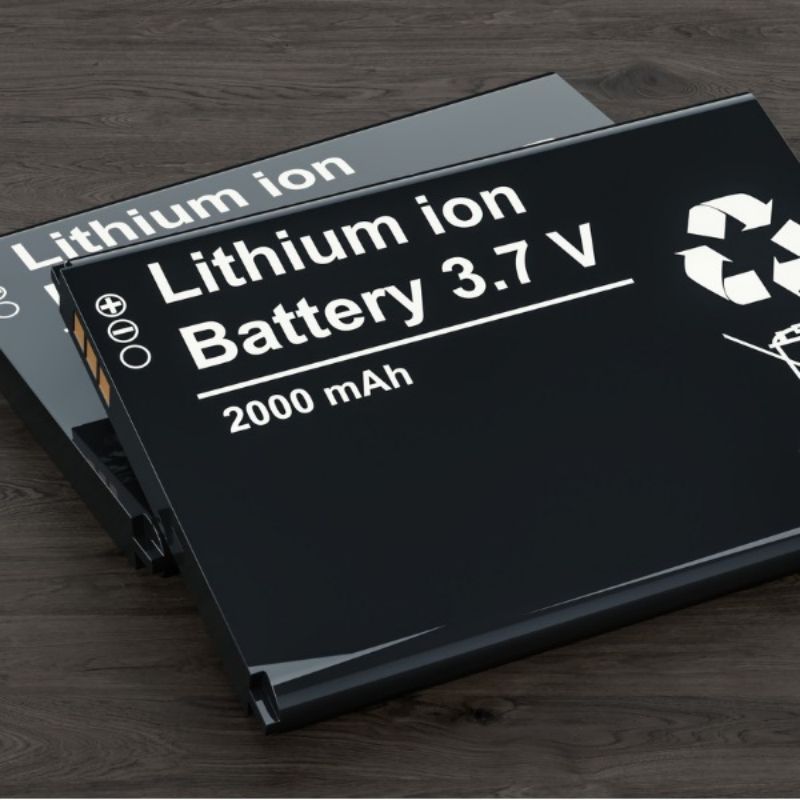 Batteries are more than just parts of devices; they're also the source of energy that keeps them running. They must be maintained and cared for in the same way that any other component or accessory is. Lithium-ion batteries are found in devices such as golf carts,e bikes,power back up systems,laptops and smartphones,etc, and they must be maintained in order to extend the life of the device.
1.What is the most appropriate method of charging a lithium-ion battery?
A lithium-ion battery's health, performance, and longevity can all be improved with proper care. Charging them appropriately is one simple method to achieve this.
Charge the battery when it's 20% charged:To keep your battery in good shape, charge it when it still has 20% charge. As for lithium ion battery, do not charge or  discharge it to 100%. Having a fully charged battery does not improve your device's performance efficiency. You can look at the battery management system, which generally monitors the health and charge status of the battery. There are also lithium-ion batteries equipped with smart features, and their displays and Bluetooth features will also tell you how much power they have.Most devices will also give you an estimate of how long the battery will last. This will assist you in determining how frequently you should charge the devices.  
Turn off the gadget before charging it: Before charging your device, it's best to turn it off. When you turn off your smartphone, the lithium-ion battery is free to set a voltage threshold without interference. This enables the lithium-ion battery to be charged properly. If the device is not turned off, it will not charge effectively.
Connect your device to the charger and power outlet: You must ensurethat your device is connected to the charger before connecting the charger to the power outlet. You must also ensure the power outlet is switched on.
Disconnect the device from the charger when it reaches 85%: Mindful charging is essential in preserving the health of your battery and device. Constantly observeyour device and disconnect it when it hits 85%. This is done to prevent the battery from being charged 100%. You can also download apps to set up charging limits for your device.
2.Is there a limit to recharging lithium-ion batteries?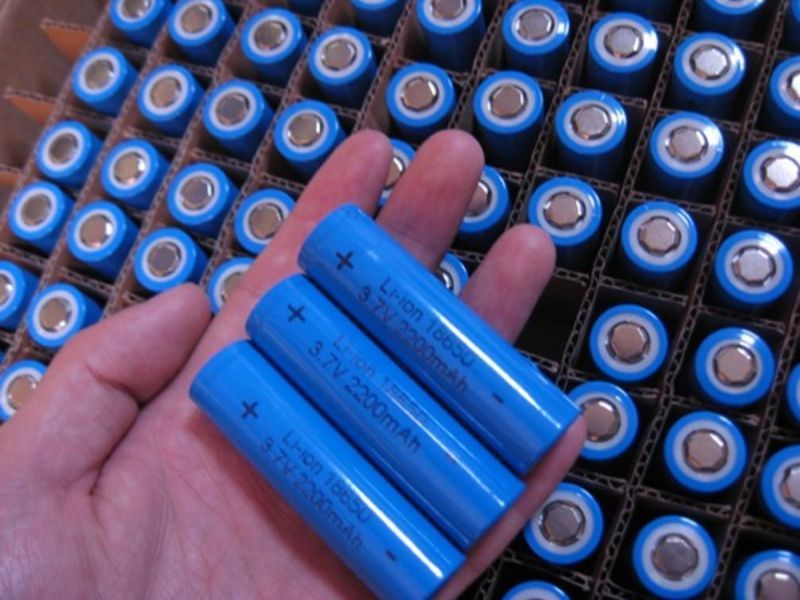 Yes, there is. The charge current and charge voltage must limited according to the spec. You can not use a large current to charge the battery, it will affect the battery health.
3.Is it possible to charge a lithium-ion battery with a basic charger?
A standard charger can be used to charge a lithium-ion battery. Lithium-ion batteries need to be charged with a charger dedicated for lithium-ion batteries, and the specifications of the charger must match the specifications of the battery. Because lithium battery voltage is higher than other batteries, and charging mode is constant current - constant voltage mode.
4.What is the charging process of a lithium-ion battery?
Lithium-ion batteries have three major processes of charging. They are the constant current precharge mode, constant current regulation mode, and constant voltage regulation mode.
Constant current precharge mode: This is a procedure in which the phone's battery gets depleted and the charger slowly charges it to reactivate it. It is charged at a constant current regulation mode capacity of about 10% and a battery cell voltage of about 3.0V.
Constant Current Regulation Mode:  Constant current regulation mode accounts for at least 80% of the battery's quick charge at a rate of 80%. This stage leaves the lithium-ion battery at 80% of its capacity. This is done by maintaining a high current against rising internal resistance to charge current, ultimately increasing the battery voltage.
Constant voltage regulation mode: This is the process of regulating or holding a voltage constant to prevent battery damage while keeping it fully charged. The remaining 20% charge is supplied by this process.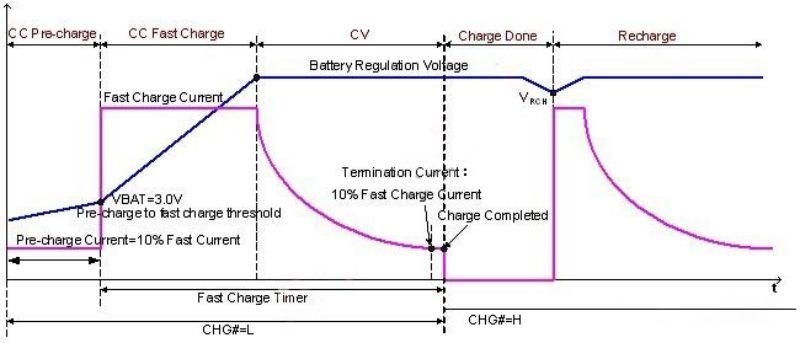 5.Is it safe to completely deplete a lithium-ion battery?
It is preferable not to fully deplete a lithium-ion battery because the charging process produces such high voltage, which puts the battery under stress. This is because lowering the voltage eliminates the saturated charge and extends the battery's life. 
6.What happens to a lithium-ion battery when it dies?
Ions move between the electrodes in lithium-ion batteries. When a lithium-ion battery dies, this flow slows down. This means that you can only save a small amount of energy before you run out of it totally.
7.How do you tell if a lithium-ion battery is fully charged?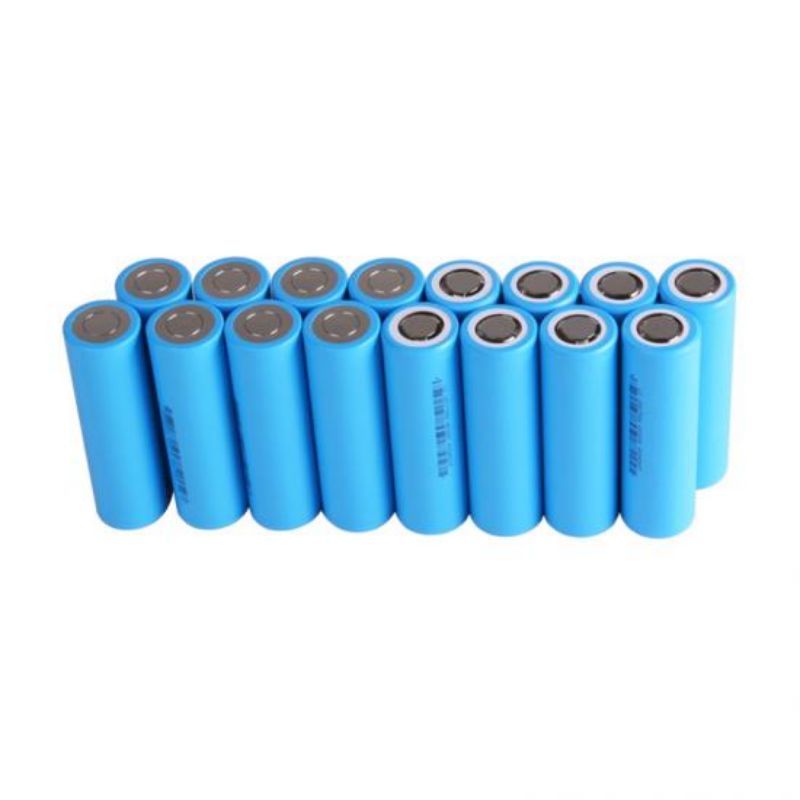 Lithium-ion batteries are fully charged when the current drops to a fixed rate. The charging time for most lithium-ion batteries is typically three to five hours. You can see if your lithium-ion battery is fully charged by checking its level.
8.What are some lithium-ion battery charging alternatives?
The basic way to charge a lithium-ion battery is with a charger and it can be quite tricky to charge without one. However, if you don't have a choice, here are some solutions to get the task done:
Using a USB port to charge a lithium-ion battery: A USB port is one of the most convenient ways to charge a lithium-ion battery. Simply acquire a USB cable that's similar to a smartphone charger and attach it to your laptop, printer, or any other device. Then turn on the device and watch it power up your lithium-ion battery.
Charge a lithium-ion battery with a solar panel: All you require is a lead-acid battery and a solar charger controller.
Using a clip charger to charge your lithium-ion battery: If you ever find yourself in a pinch and need to charge your lithium-ion battery, a clip charger is an option worth considering. Remove the battery from your phone, then place it on the clip charger's charging base. After that, plug the clip charger into a power outlet and turn it on. There are a variety of clip chargers available for various batteries but to be safe, a universal clip charger is recommended.
Charge with your car battery: Although tricky and dangerous, you might attempt charging with your automobile battery.