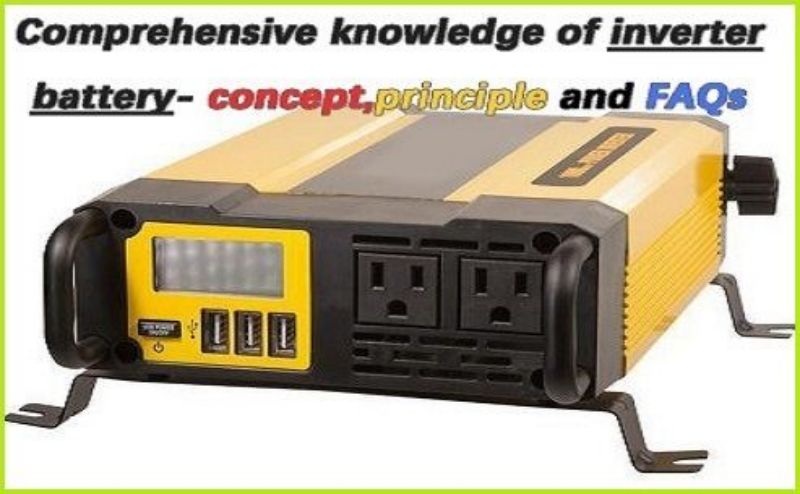 In these modern times, electrical energy has become the most important source of energy. You cannot imagine your life without it. With the growing technology, an inverter has become a necessary part of everyday life. However, the most important part of an inverter is its battery, also known as an inverter battery. By reading this article, you will clearly understand the difference between inverter batteries and UPS batteries and some other knowledge about inverter batteries.
1.What is an inverter battery?
Inverter battery is a special type of battery. It is designed for different situations such as it is used during climate change, severe or extreme temperatures, and during long-duration power cuts. A good inverter battery is an excellent investment. It will provide you with an uninterruptable power supply due to its backup power system.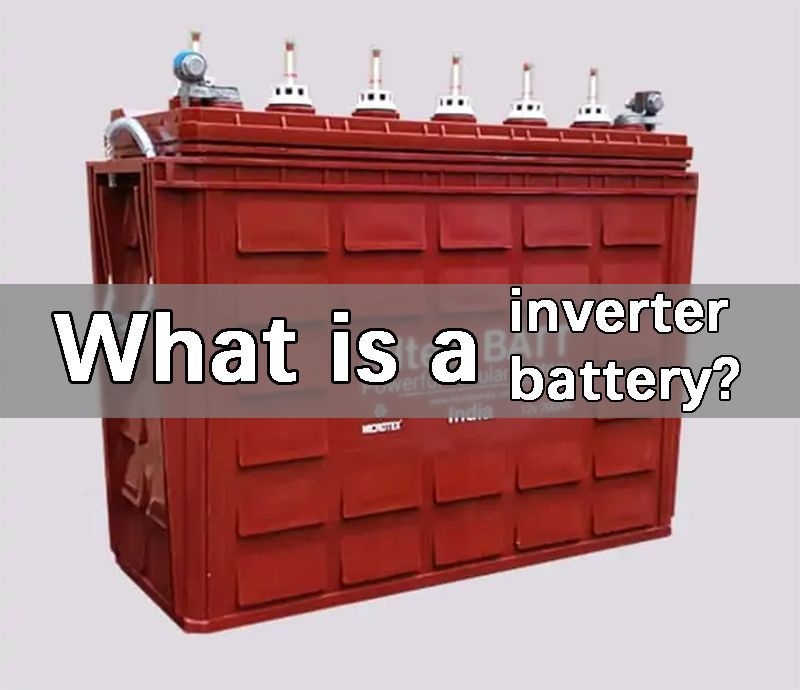 2.What does an inverter battery do?
The inverter battery performs a crucial function. Inverter converts direct current (DC) power into the conventional alternative current (AC) power. Due to this function, you can operate many different kinds of devices such as electric appliances, lights, microwaves, kitchen appliances, televisions, radios, etc. Furthermore, nowadays people use a variety of large machineries and appliances which require AC power-supply, therefore, AC power is becoming more popular compared to DC power. The main reason is that the DC power cannot supply sufficient voltages needed to work such large appliances. Thus, the inverter batteries have gained quite popularity as it generates AC power.
3.What are the different types of inverter batteries available for home?
A battery is like the soul of your inverter. Choosing the right inverter battery for your home makes a huge difference. There are a number of inverter batteries available for home.
① Lead-acid batteries
They are one of the most common types of inverter batteries. They have multiple advantages such as they are rechargeable, produce a huge amount of current, are mostly economical. They last for about 300 cycles. However, a few disadvantages of these batteries are that they need regular maintenance and they release harmful gases during charging and discharging. Thus, they must be installed in a well-ventilated area of your home.
② Tubular batteries
These batteries are very popular and efficient, they belongs to a development classification of lead-acid batteries. Their specific energy, especially specific power, is more than 20% larger than that of conventional lead-acid batteries, and their high temperature and low temperature characteristics are better. many. Besides, they are low-maintenance, have a complex design, and have a longer life span of about 6 plus years. However, their cycle life and battery performance are still inferior to lithium batteries.
③ Maintenance-free lithium iron phosphate batteries
These batteries are ideal for those who do not like maintaining their batteries' electrolyte levels. They are also fit and safer than lead-acid batteries as they do not produce harmful gases. However, they are expensive than lead-acid batteries. Despite this, due to their maintenance-free nature and long lifespan( they can cycle up to 4,000 times), their average daily cost is lower than lead-acid batteries, making them more cost-effective.
4.What are the advantages and disadvantages of the lithium inverter battery?
① Advantages of the lithium inverter battery
The lithium inverter battery has many advantages.
Rechargeable
One of the major benefits of using lithium inverter batteries is that they are rechargeable. This means that the batteries can be charged over and over again, providing a backup power supply.
Faster charging
The lithium inverter batteries can charge to its full capacity in a small amount of time.
Economical
Due to their fast-charging capability as well as the long cycle life causes the lithium inverter batteries to be quite economical. They save both energy and power as well as monetary funds.
Great efficiency
The lithium inverter batteries have proved to be quite efficient. They are highly reliable as well as works with great efficiency to provide power to convert DC power supply to AC power supply.
Safe for environment
Unlike many different kinds of batteries, the lithium inverter battery is one of the safest batteries for the environment. This is because it does not produce any harmful and damaging emissions or radiation.
Minimal corrosion
The lithium inverter batteries offer minimal corrosion. Therefore, they are long-lasting as well as it is physically compatible with sensitive electronic machinery or equipment.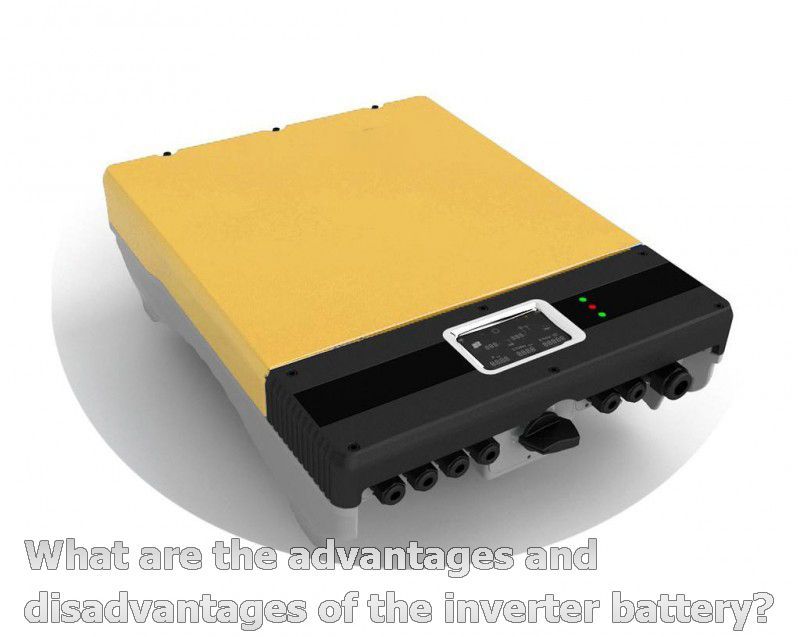 ② Disadvantages of the lithium inverter battery
Like all kinds of inventions, the lithium inverter battery also has a few disadvantages.
Higher initial investment
The initial cost required to buy or install any inverter battery is quite high as compared to other batteries. Thus, you require a good amount of funds for this investment. But it is cost-effective in the long run, eliminating the cost of replacement and maintenance
Water cannot be replaced
Another disadvantage of the lithium inverter batteries is that water cannot be replaced if the batteries are continuously charged.
Voltage regulated chargers
While using a lithium inverter battery, you have to use a voltage-regulated lithium battery charger only for its working. No other types of chargers can be used.
Charge voltage
The charge voltage of lithium inverter batteries must be limited to extend its life. Eg. the charge voltage of about 13.5 to 13.8 volts must be used at a temperature of about 68°F.
5.What is the difference between UPS and inverter battery?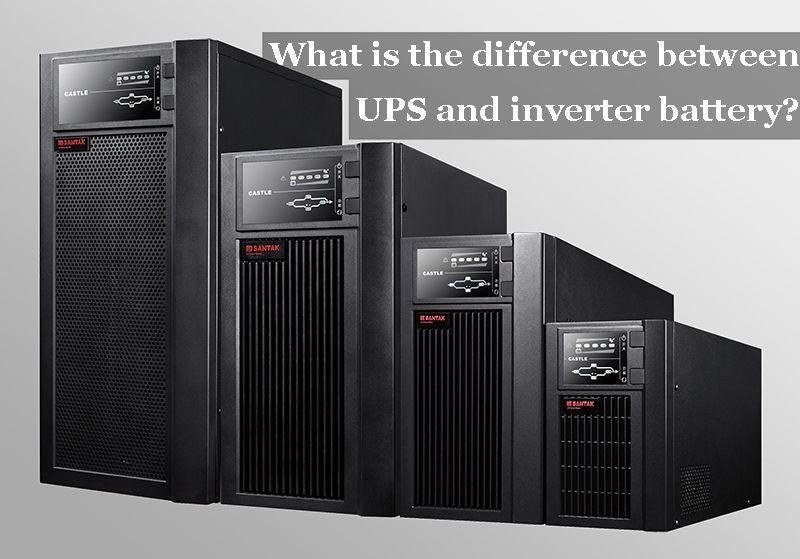 The device that changes direct current into alternating current is called inverter. The power supply is direct current. It is generally used in ac appliances that cannot be cut off. The UPS changes the alternating current into direct current. When the dc device that cannot be powered off is powered off, the UPS releases the backup power from the battery to supply the DC device. If it is alternating current electrical equipment, such as computer host, it is necessary to change the direct current into alternating current through the inverter to power the electrical equipment. In addition, the UPS battery pack comes with its own battery management function. For example, The BMS intelligent battery management function can extend the battery life by 30%, monitor the charging process of the used battery, adjust the floating charging voltage automatically as a function of the ambient temperature, and periodically test and check the battery, and warn the user if the battery is faulty.
6.Which is the best battery for inverter?
Many batteries can be used for an inverter. However, one such battery exceeds the rest and that is inverter lithium battery. This battery has a very modern and technologically advanced design. It shows great performance over a wide range of -20-60℃. Apart from this, it is also very durable and quite lightweight as well. It has a low-self discharge and can provide high currents to run high-power consuming devices such as freezers, microwave ovens, etc. This battery is also spill-free due to its valve-regulated engineering. It is also very responsive to load and is maintenance-free compared to other batteries. Therefore, the inverter lithium battery is one of the best batteries you could use for an inverter. It is important to note that the lithium ion battery pack voltage must be consistent with the inverter's nominal direct current input voltage.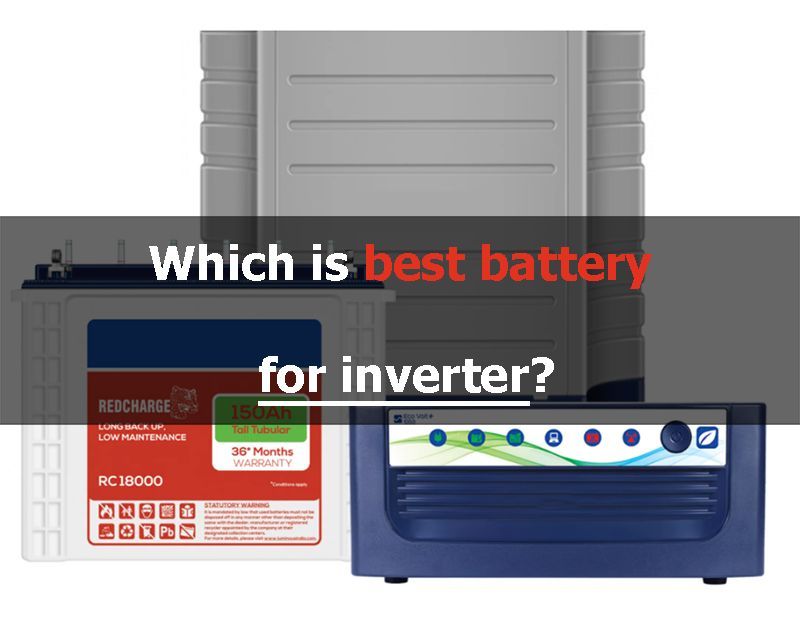 7.What is the price for inverter battery?
The price of an inverter battery varies from one type to another. It depends upon the kind of inverter batteries which is present, the kind of brand as well as the type and quality of material which is being used. However, the key factor in determining the price of an inverter battery is the amount of power it supplies. A battery with a larger power will be more expensive compared to one which has a lower power. Eg. the price for an inverter having a battery of about 5000-10000W will have a price of around US$790-US$840/-. On the other hand, an inverter having a battery of 12V and 100Ah will cost you anywhere from around US$88-US$93.
8.Inverter battery application scenarios
The inverter battery has many different uses. Its main aim is to provide power to convert DC power to AC power. Due to this reason, it is used in several ways.
① Solar panel
Inverter batteries can be used with solar panels quite easily. With the help of a solar conversion kit, any battery can be transformed into a solar inverter. The solar conversion kit is kind of like a solar panel itself which when connected to any home inverter, can convert the entire mechanism into a hybrid form.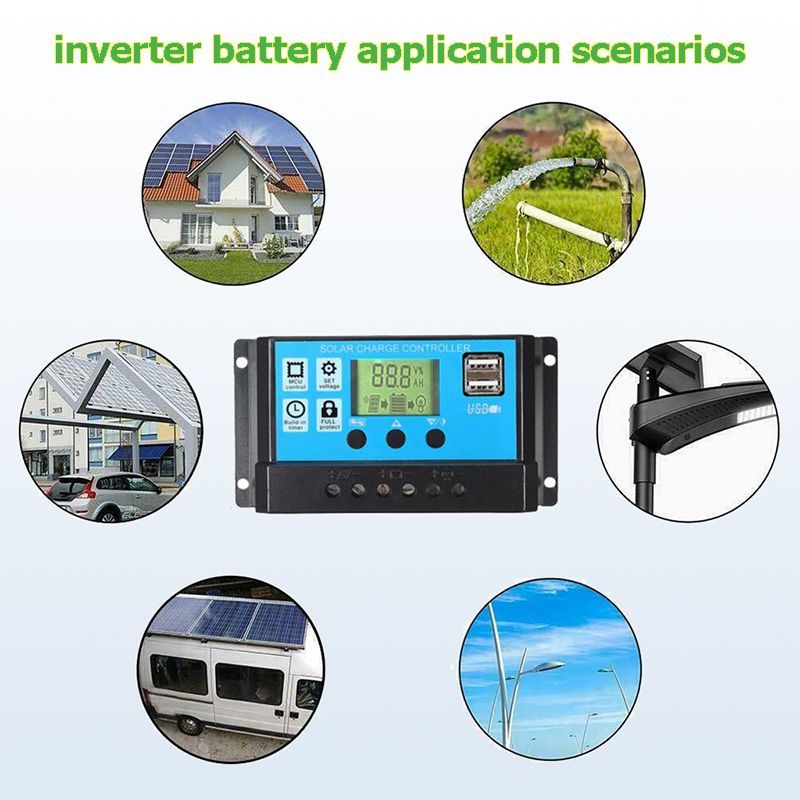 ② 12-Volts sourced devices
Inverter batteries can also be used with many 12-Volt sourced devices to power them. Such devices include keyboards for computers, megaphones; especially the large, commercially used megaphones as well as radio boomboxes, etc.
9.how do I choose a good inverter battery?
There are a few things you should keep in mind before choosing an inverter battery.
① Power requirements
Before buying an inverter battery, find out about the devices you want to function in case of power failure. These devices can include fans, lights, television, refrigerator, etc. Every device requires a different power, thus, you need to make sure that the battery you choose can support all the devices you want to run at the same time.
② VA rating
Next, find out about the Volt Ampere Rating. Most inverters have an efficiency of about 60-80%. You need to choose the inverter with a VA Rating that matches your usage requirements.
③ Battery requirements of inverter
Last but not the least, find out what kind of battery your inverter needs. You need to find out about the capacity requirements for your inverter which needs to support and provide a backup power supply to the devices you want during power failure. According to that, you can deduce the inverter batteries that would meet your capacity requirements. Generally speaking, inverter lithium batteries can meet the needs of almost all application scenarios.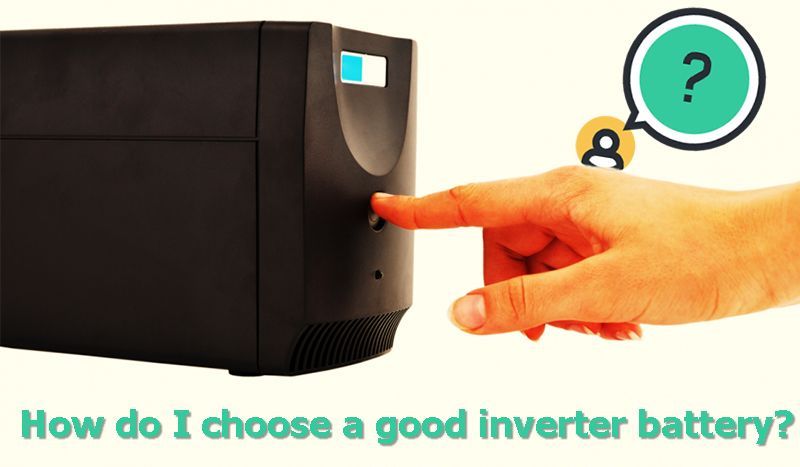 10.How do I know what size inverter battery I need? What battery capacity do I need for a 2000 watt power inverter?
The size of the inverter batteries that you need all depends upon the power (Watt or Ampere) consumption of the particular devices that you want to run. Devices that have a higher power rating will require a larger inverter battery. It is also recommended to buy a larger battery than you think you might need to prevent any power cuts etc. The battery capacity can be expressed in two ways: WH and Ah. Where: 1WH= lithium battery voltage V x ampere hour capacity (Ah). Kilowatt-hour (kWH) is a unit of energy but is usually used for electricity to measure how much energy is consumed by electrical equipment.
It is defined as the energy consumed by a 1000 watt appliance for one hour of continuous operation, also known as 1 kilowatt electricity. Watt is a unit of power, it's the amount of energy (or work) consumed or produced per unit of time. It's defined as 1 joule per second (1 J/s) or 1 volt ampere (1 VA). The joule is also a unit of work and energy and is equivalent to the kilowatt-hour:1 KWH =1000 watts x 1 hour. For a 2000 Watt power inverter, it is recommended to get a 100Ah, 24 Volts battery to maximize its power requirements.
11.How long does an inverter battery last? What is the average life of inverter battery?
Different types of batteries can last for a longer or shorter duration of time as well. For example, when it comes to Lead-acid batteries, can only cycle about 300 times. Maintenance-free lithium iron phosphate batteries have a lifespan of about10 years with 80%DOD if charged and discharged on average once a day(4000/365≈10.96 ) while tubular batteries have the largest life span of about 6 plus years. The life an inverter batteries depends upon the category, quality, and condition of maintenance of the batteries. It is recommended to replace the inverter battery after a particular mentioned time or if you think the battery has worn out quite a bit.
12.What can damage inverter battery?
Inverter battery is sensitive and therefore, many things can damage it.
① Lack of regular maintenance
Lack of regular maintenance can cause harm and damage to your inverter batteries. Therefore, you need to regularly maintain your batteries by checking for any damage, topping it up with water, keeping them away from heat and water, etc. But there are exceptions, inverter lithium batteries are maintenance-free.
② Corrosion at grid
This corrosion occurs because the lead gets soft and falls off from the grid due to the chemical-reaction between the plates and sulfuric acid.
③ Corrosion at terminals
After constant use of the battery, corrosion at the terminals is inevitable. This affects the working of the inverter. Therefore, make sure to regularly clean the rusting and corrosion to keep the battery healthy.
④ Loose connections
Loose connections can damage the inverter batteries as well. This could lead to sparks and further damage. Always ensure that all the connections are tight and fully secured.
⑤ Over discharging
Inverter batteries are designed for deep discharging, however, you must ensure that frequent deep-discharging does not occur. This is because if the damage occurs, it is mostly irreversible when the battery is overly deeply discharged. However, lithium batteries are maintenance-free, so don't worry about the first two.
13.How do I keep my inverter battery healthy?
To keep your inverter battery healthy and increase its lifespan, care must be taken.
① Check battery only when fully charged
Ensure to check our battery for maintenance work only when it has had a full charge for about 10-15 hours.
② Check acid level
The acid levels in all the cells must be full and equal.
③ Clean battery terminals
Make sure to clean any rust or corrosion to keep the battery terminals clean.
④ Keep battery surface clean
To increase the life of your battery, regularly clean it with a dry cloth to remove any dirt or debris.
⑤ Check for damaged wires
Always check for broken, damaged, or melted insulated wires and replace such immediately to prevent any further damage to your inverter batteries. The above are all maintenance methods for lead-acid battery, but lithium inverter batteries are maintenance-free, so don't worry about these problems.