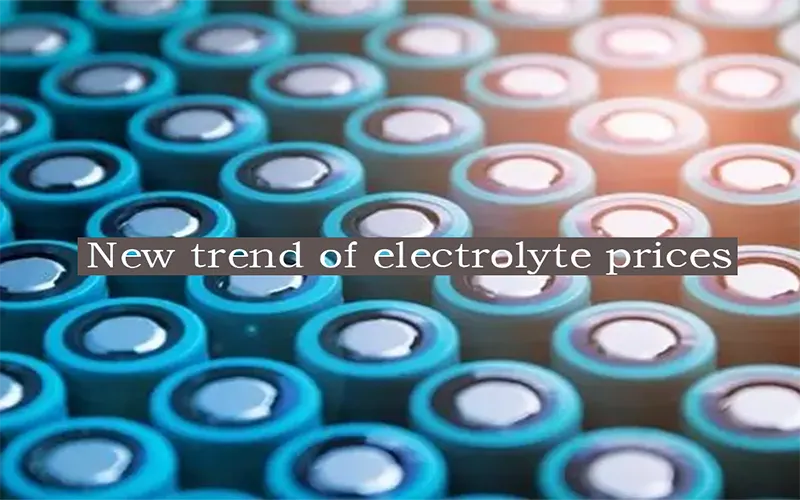 1.Electrolyte prices rise first and then fall
Lithium-ion battery materials rose sharply in 2021, but now their prices have fallen, which shows one of the basic laws of market economy development: once prices rise too much, they will fall. In the beginning of 2021, the price of the electrolyte was only about 45,000 RMB per ton; but by the end of 2021, the highest electrolyte price had jumped to about 120,000 RMB per ton.
After that, Electrolyte prices have been at high levels and then fallen for months. In fact, lithium ion battery electrolyte prices have fallen more than 40 percent from their highs since March. Market data showed that the price of lithium iron phosphate electrolyte was as low as about 63,000 RMB per ton in early July. Overall, the price of electrolyte since 2022 is mainly high downward.
2.The price of electrolyte is closely related to the price of lithium hexafluorophosphate
"The price of electrolyte mainly depends on the price of upstream electrolyte, additives and solvent, and is closely related to the competitive pattern of the industry. Moreover, the price of products in different application fields varies greatly." Industry insiders said. According to the historical data, the price trend of electrolyte and that of lithium hexafluorophosphate show a great correlation. In 2021, the price of lithium hexafluorophosphate soared from about 107,000 RMB per ton at the beginning of the year to about 565,000 RMB per ton at the end of the year, an increase of more than 400%.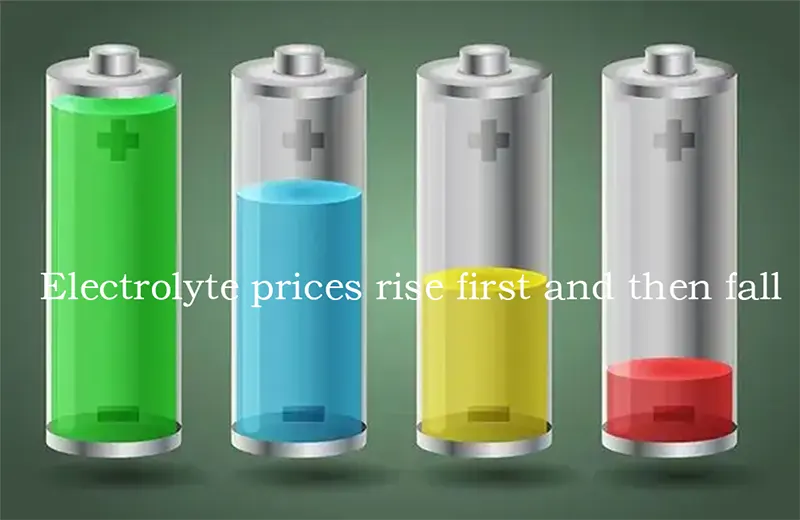 Correspondingly, electrolyte prices also rose. In 2021, the average price of ternary electrolyte increased by 230% to 113,000 RMB / ton, and the average price of lithium iron phosphate electrolyte increased by 170% to 110,000 RMB / ton. By March this year, the average market price of lithium hexafluorophosphate in China reached the peak point of about 600,000 / ton, up more than sevenfold compared with the previous price of less than 70,000 RMB / ton. After that, the price of lithium hexafluorophosphate acid began to decline, showing a downward trend. And electrolyte prices are also demonstrate a similar situation.
3.Forecast of future price trend of electrolyte
For the future trend of electrolyte prices, electrolyte industry leader, Tinci, believes that there is a risk of falling prices. However, " Although the electrolyte price was high before, we don't make a profit on this part of the increase. Because we are long locked in the price which is lower than the market price with customers. The price rise and downs have little impact on the company." According to the performance forecast of the first half of 2022 released by Tinci, it is expected that the net profit attributable to shareholders of listed companies in the first half year is 2.8 billion RMB-3 billion RMB, with a year-on-year growth of 257.74% -283.29%; the performance maintains stable growth.
Another electrolyte leader, Xinzhoubang new materials limited company, is expected to get net profit in the first half of 2022 of 983 million RMB-1.027 billion RMB, up 125% -135% year on year. The personage inside course of study says, the current hexafluorophosphate lithium price is approaching cost line and lithium hexafluorophosphate price bottom, showing that price of electrolyte link and unit profit will decrease. With the growth of market demand, the electrolyte link will be from cycle attributes to growth, and in the electrolyte link companies with great integration layout will have a strong cost advantage and long-term competitiveness.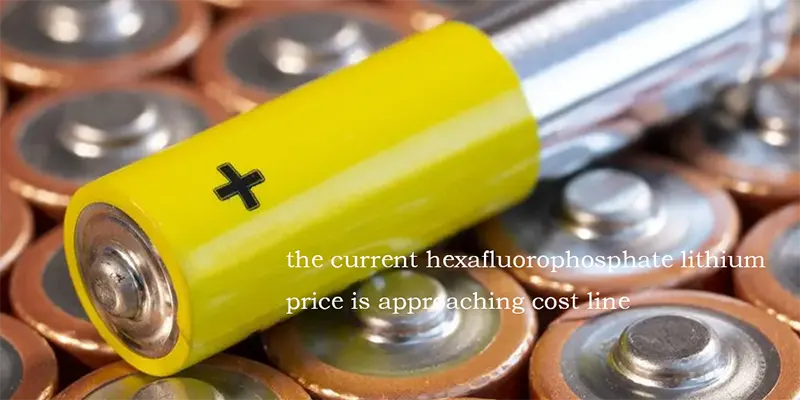 From the demand side, the sales growth of new energy vehicles is still strong. Industry data show that in the first half of 2022, China's new energy vehicle industry maintained a high growth rate, with both the production and sales volume exceeding 2.6 million units. The industry expects that China's new energy vehicle sales are expected to reach 5.5 million units in 2022, up by 56 percent year on year or more than that. From the perspective of battery supporting installation, in the first half of 2022, China's cumulative power battery load reached 110GWh, up 109% year on year. Power battery installations are expected to develop well in the second half of the year, which will become a drag for electrolyte demand.
In fact, many electrolyte companies including top 5 battery electrolyte companies are accelerating production expansion. In July this year, Tinci disclosed two major investment projects, planning to invest 1.522 billion RMB in "annual output of 200,000 tons of lithium battery electrolyte renovation and expansion and 100,000 tons of iron lithium battery recycling project" and "annual output of 75,000 tons of lithium battery basic materials project". In addition to Tinci, Shida Shenghua proposed to raise no more than 4.5 billion RMB on July 14 for projects like the annual output of 300000 tons of electrolyte project (Dongying), annual output of 200000 tons of electrolyte project (Wuhan), 220000 tons / year lithium material production research and development integration project, annual output of 100000 tons of liquid lithium salt project, annual output of 11000 tons of additives and so on.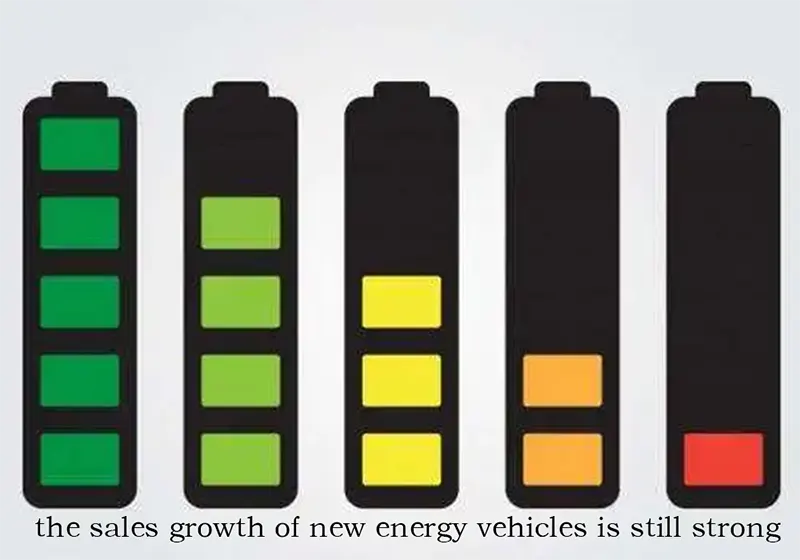 In May this year, GUOTAI announced that its subsidiary, Gthr, plans to set up a wholly-owned subsidiary in Zigong, Sichuan province with 200 million RMB, and use this as a carrier to build an annual output of 300,000 tons of lithium ion battery electrolyte and recycling 2,000 tons of solvent project, with a total investment of 1.511 billion RMB. It is reported that Yongtai also actively overweight electrolyte. The company revealed that its annual output of 150,000 tons of electrolyte project is expected to be put into production within this year and that the annual output of 134,000 tons of liquid lithium salt industrialization project of the holding subsidiary, Yongtai HI-TEH, is expected to be trial production at the end of this year or early next year.
"On the one hand, driven by the large-scale expansion demand of downstream batteries and car companies, the demand for electrolyte will increase significantly in the future so many enterprises increase the layout of the electrolyte. On the other hand, major enterprises expand electrolyte and raw materials integrated capacity, which is helpful to strengthen the market share, enhance the supply scale of enterprises, deepen binding with the downstream factories in order to make better profit and then have a strong discourse power in pricing." Industry analysts said.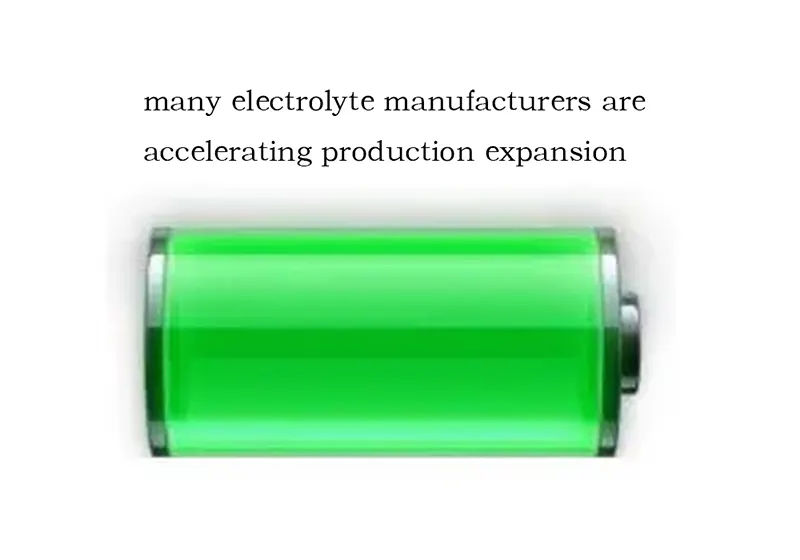 It is predicted that China's electrolyte production capacity will reach 1.91 million tons in 2022, and will increase to 4.07 million tons in 2025, with a compound annual growth rate of 28.75%; global companies have a conservative expansion, with global electrolyte production capacity of 190,000 tons in 2022, and increase to 260,000 tons in 2025, with a compound annual growth rate of 10.58%. In the future, global electrolyte production capacity growth will mainly comes from Chinese companies. For more information on battery materials, please refer to lithium ion battery cathode materials.
Related post: top 10 lithium battery separator companies, top 10 lithium battery ternary material companies.