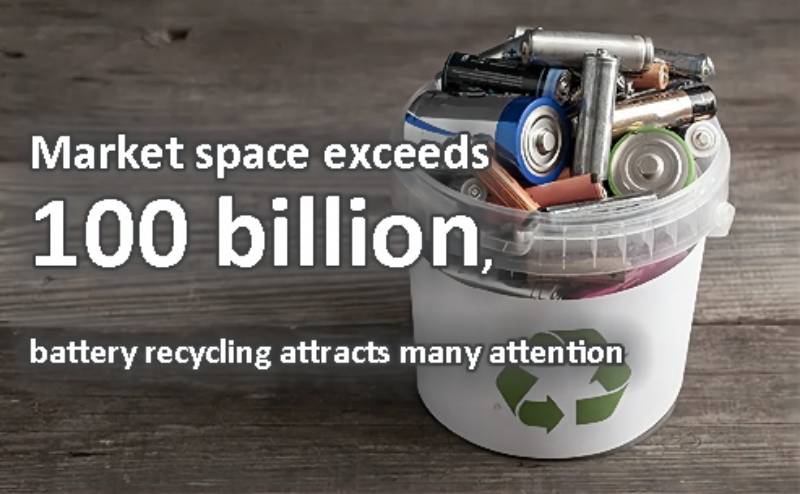 Recently, a number of companies announced to increase the investment in the field of power battery recycling, the market space of more than 100 billion battery recycling has become the focus of attention.
1. GEM, LG Energy Solution and other plus battery recycling
On the evening of July 24, GEM announced that the company has signed an agreement with SUNWARD to jointly build a closed-loop industry chain of lithium-ion batteries for power and energy storage. At the same time, GEM has also signed a strategic agreement with REPT to jointly build a global life-cycle value chain system for the recycling, recycling and remanufacturing of waste power batteries and their waste. If you want to know more about  power battery recycling companies, please read the Top 10 power battery recycling companies in our website.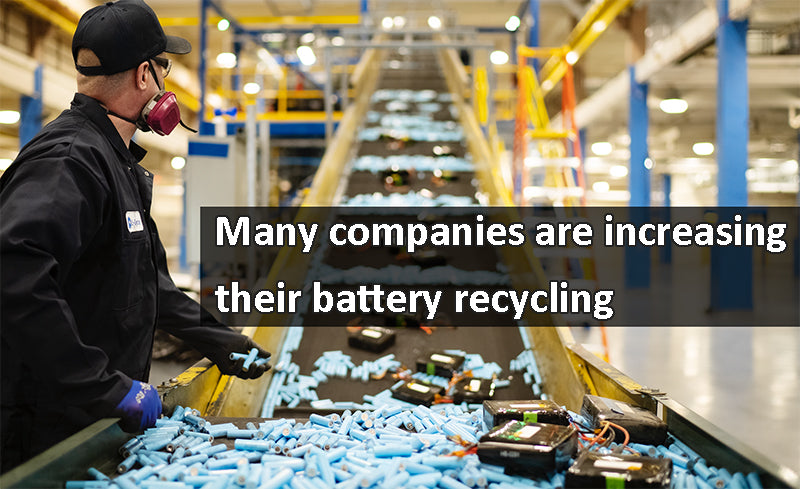 Redwood Materials, a battery recycling company, is planning to build a $3.5bn factory in Nevada to make battery components for electric cars, it has emerged. The company aims to produce the cathode and anode components needed for more than 1 million electric vehicles per year by 2025. Redwood Material is the largest lithium battery recycling company in the U.S. and aims to reduce battery costs by providing a large supply of materials from recycled batteries.
On July 26, LG announced that it had signed a joint venture agreement with China's Huayou Cobalt to build a battery recycling plant to ensure the supply of raw materials for lithium-ion battery components. LG said the joint venture deal will see the companies commit to building two factories to extract nickel, cobalt and lithium -- key components in lithium-ion batteries for electric vehicles -- from used batteries.
LG and Huayou Cobal plan to work out the terms and other details of an agreement to form a joint venture by the end of this year. The boom in battery recycling industry has also attracted the participation of capital parties:
Recently, the battery recycling company Jiecheng New Energy announced the completion of the A round of financing of over 100 million RMB. The financing will be mainly used for battery recycling technology research and development and capacity expansion.
Jiecheng New Energy was founded in 2012. Its business focuses on R&D, recycling, storage, processing and sales of waste materials related to decommissioned power batteries and lithium batteries of New Energy vehicles. At present, the industrial chain layout of lithium power recovery includes waste lithium battery recycling and procurement, storage and transport, echelon utilization, recycling and dismantling and hydrometallurgy.
Jiecheng New Energy said that the battery recycling capacity of the company was about 40,000 tons last year, which is already in the state of full production and load operation, and the whole industry will increase the volume more quickly this year.
2. Policy focus on battery recycling
In recent years, China's new energy industry has developed rapidly. According to data, from January to June, China's new energy vehicle production and sales completed 1.215 million and 1.206 million respectively, an increase of 2 times year-on-year. The annual level was flat. Industry insiders predict that China's new energy vehicle sales are expected to reach 5 million in 2022 and 10 million in 2025.
The significant increase in the demand for new energy vehicles will inevitably bring a large number of waste batteries. According to the estimation of 5-8 years of power batteries, the first batch of power batteries equipped with new energy vehicles in China has entered the retirement period. The International Energy Agency has predicted that the scale of the power battery recycling industry will reach 164.8 billion yuan in the next 10 years, or it may become a new explosion of the industry.
A report predicts that an average of 20-30GWh (or 160,000 tons) of power batteries will be retired annually over the next five years, with the total amount expected to exceed 142.2GWh (or 926,000 tons) by 2026. From 2022 to 2026, the cumulative retirement amount of Top 10 power battery companies will reach 90GWh, and the CATL of Top1 will reach 44GWh. All kinds of signs show that power battery recycling is gradually becoming a new tuyere industry.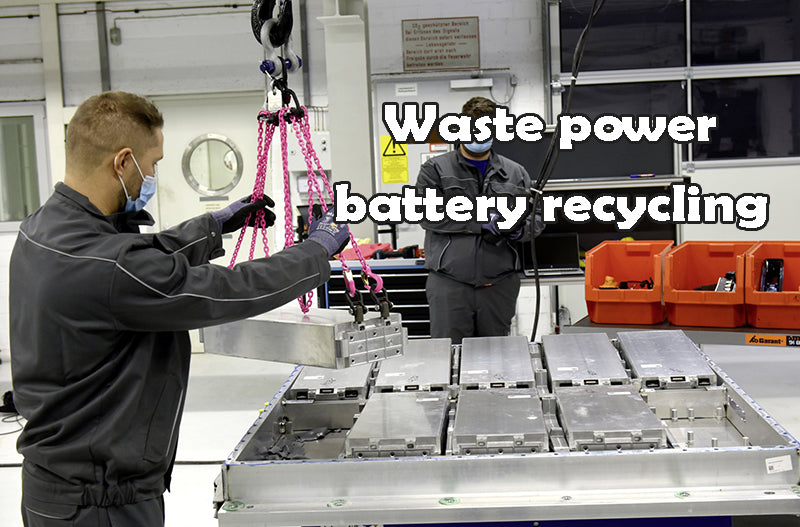 At the same time, China has repeatedly publicly expressed its support for power battery recycling since this year:
On January 12, the government responded to the response to the power battery decommissioning wave, saying that it would speed up the research and development of relevant documents on battery recycling and strengthen regulatory constraints.
On February 10, the government and other departments issued relevant documents. The documents mentioned that the waste power battery recycling system should be improved, the full cycle life traceability management of new energy vehicle power batteries should be strengthened, a cross-regional recycling system should be established, and the charging and replacement of waste power batteries should be promoted. Safety echelon application in the field of electricity and other fields, increase the research and promotion and application of key technologies such as efficient regeneration and utilization of power batteries.
On June 17, the government also proposed to strengthen resource recovery and comprehensive utilization, and promote the recycling of new types of waste such as decommissioned power batteries.
3. Expert advice on battery recycling
At the 2022 World Power Battery Conference held recently, a number of leaders and experts introduced the current status of power battery recycling in China and expressed their views on its future development.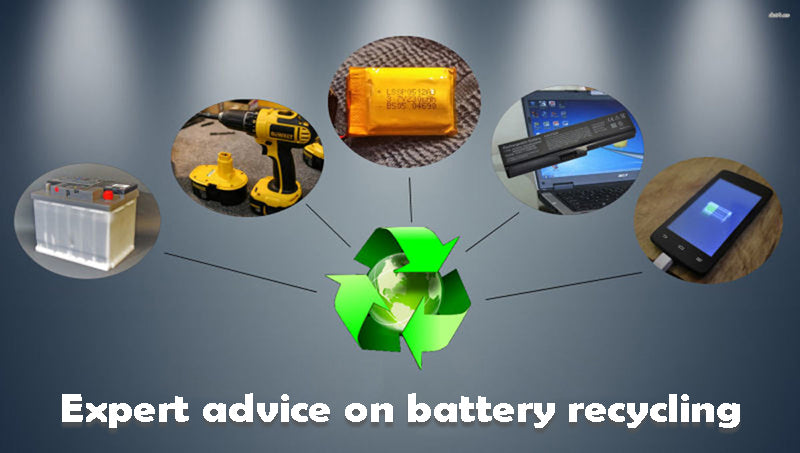 Professionals said that China has initially established a power battery recycling system. At present, China has built more than 10,000 recycling service outlets in prefecture-level administrative regions. In the future, the recycling system will be further improved, such as speeding up the formulation of recycling management methods, improving the relevant standard system, and supporting technological breakthroughs such as dismantling and recycling, as well as promotion and application.
Industry professionals pointed out that most of the materials in the battery can be reused. CATL is already recycling batteries, and BRUNP's subsidiary nickel-cobalt-manganese recovery rate has reached 99%, and lithium has reached more than 90%. By 2035, recycling materials from decommissioned batteries could meet the vast majority of market demand. ZGH proposes to improve the battery recycling system.
Industry experts have said that by 2050, half of the power battery materials in the entire industry will come from the recycling of scrapped batteries. ZGH lays out the recycling business, among which the recovery rate of nickel, cobalt and manganese exceeds 99%, and the recovery rate of lithium exceeds 85%, ranking the advanced level in the industry.
According to experts, the power battery recycling and utilization traceability management platform has entered information on battery production, sales, maintenance, replacement and other links. At present, this platform has connected more than 10 million vehicles, more than 14 million battery packs, and over 500 GWh of electricity, which can basically realize the entry of more than 90% of battery information in China. These data can promote collaborative supervision, standardize the recycling and utilization of power batteries, and share information to improve the quality of enterprise management.
Industry insiders believe that the cooperation between upstream and downstream enterprises in the industry chain should be further strengthened to jointly create cascade utilization products. OEMs can use data sharing to carry out cascade development of power batteries by renting and selling them on behalf of others. It also helps to improve the efficiency of recycling if the battery can be widely recycled to the (regular) upstream. It is worth noting that China's battery recycling industry is currently facing problems such as difficulty in recycling by comprehensive utilization companies, opaque transaction prices, and difficulty in obtaining information on retirement in a timely manner.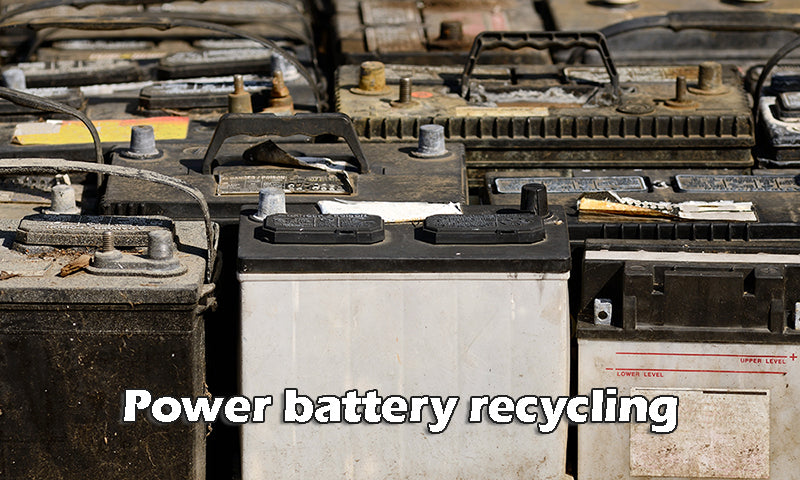 Regarding how to face the challenges such as the contradiction between the supply and demand of raw materials, the low maturity of the battery recycling market, and the "carbon barriers" in developed countries, experts suggest establishing a full life cycle management strategy for power batteries. In terms of technology paths, focus on five aspects:
Accelerate the creation of a low-carbon and zero-carbon battery industry chain;
Strengthen the design concept of product recycling;
Promote battery swapping technology and vehicle-electricity separation business models;
Establish and improve a full-life cycle traceability management system;
Establish a full-life cycle carbon accounting system for power batteries.
Related articles: lithium battery replacement, how long do battery last, lithium battery recycling