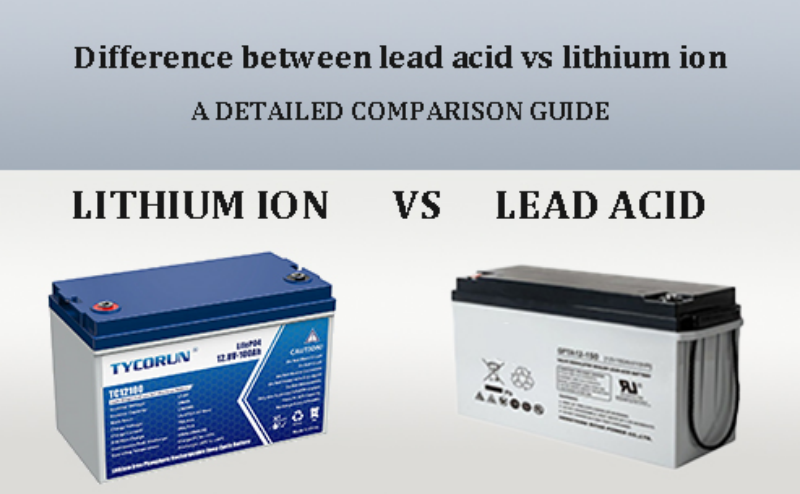 No one can say which one to choose regarding battery selection. Each battery has features and benefits that make it stand out from its competitors. This article will show a detailed comparison of lead acid vs lithium ion. These batteries are most popular nowadays, and the replacement of lead-acid batteries by best lithium batteries has become an irreversible trend. We'll provides you a comparative analysis of lead acid vs lithium ion, from which you will get in-detail information regarding working principle, cost, cycle life, etc., for each battery. I believe that you will choose the best battery for your application based on their characteristics after reading this article.
1.What kind of battery is lead-acid?
Lead-acid battery lies in the category of rechargeable batteries. The key elements of a lead-acid battery are lead sulfate, metallic lead, sulfuric acid, and lead dioxide. Metallic lead majorly contributes to forming the anode of the battery with a minute quantity of tin, calcium, and antimony. On the other hand, lead oxides (in different compositions) lead to the formation of cathode.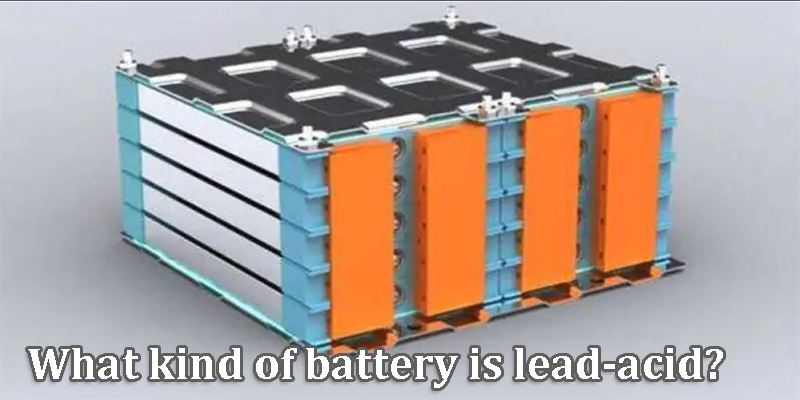 2.Frequently Asked Questions about lead acid batteries
① How are lead acid batteries classified?
There are three main classes of Lead-acid batteries. These classes are:
Flooded Lead-Acid Batteries
Sealed Lead-Acid Batteries
Advanced AGM (Absorbed Glass Mat)
You can design anyone class mentioned above for either deep cycle or starting applications.
Flooded cell lead acid batteries:
In this battery, the electrolyte can move freely within the battery casing. During charging, the lead and the acid in flooded cell lead acid batteries undergo a chemical reaction. This reaction leads to electricity storage. The direction of the mount in these batteries is upright to prevent electrolyte leakage from battery caps.
Sealed Lead Acid Batteries:
The sealed lead acid battery is also known as a gel acid battery. The reason is the acid electrolyte is in thick or in coagulated form. So it does not spill out. Vents located in the battery case make it a partially sealed battery. The gases escape from the vents if you overcharge the battery.
Advanced AGM (Absorbed Glass Mat)
AGM is the modern type of lead-acid battery that uses sealed construction. In these batteries, you can use Boron silicate, also refer as saturated absorbent glass, as a mat between battery plates. Instead of using a liquid or gelled electrolyte in flooded or sealed lead-acid batteries.
② What is lead-acid used for?
You can use the lead-acid battery for multiple applications, such as:
You can use it on electrical devices like; electric wheelchairs, electric cars, motorcycles, electric scooters, and electric bicycles.
Marine applications include electrical propulsion systems, hybrid marine power, and emergency power backup.
You can also use it to supply backup energy to smaller computer systems and emergency alarms.
③ Do lead acid batteries leak? What causes lead acid batteries to leak?
Yes, lead-acid batteries leak.
Causes of lead-acid battery leakage:
The main causes of leakage include:
Poor sealing of battery container and upper cover;
Aging of the sealant leads to cracks in the seal;
Poor functioning of safety valves. This is due to excess electrolytes, leading to excessive internal pressure. It causes the frequent opening and closing of the safety valve resulting in leakage;
The battery is seriously overcharged, different types of batteries are mixed, and the battery gas recombination efficiency is poor;
Poor installation of battery terminals will also cause leakage of acid electrolyte in the surrounding terminals;
Visible cracks in battery container or broken battery casing.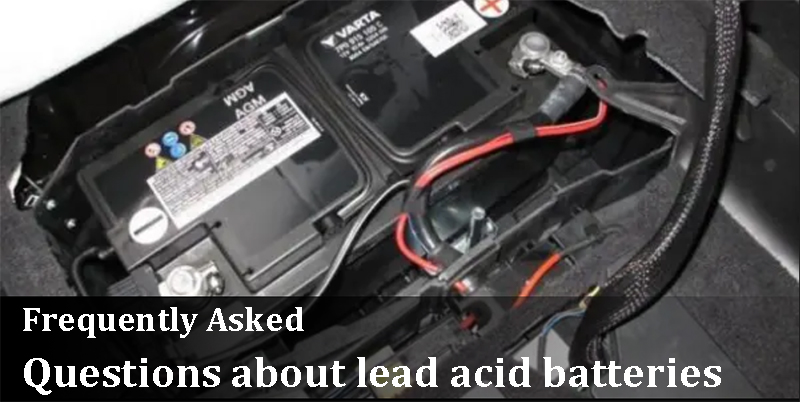 ④ What are the pros and cons of using lead acid batteries?
Pros of lead acid battery:
Lead-acid batteries are relatively inexpensive as their raw materials are readily available lead and lead compounds. But because of this, lead-acid batteries have serious pollution to the environment. In addition, although their initial cost is relatively low, the overall cost of lead-acid batteries is higher than that of Li-ion batteries in the long run due to the shorter lifespan and regular maintenance required;
The lead-acid battery has good temperature performance and can work in the environment of minus 40 to 60 °C. However, When comparing lead acid vs lithium ion, the former is still slightly inferior. Li-ion batteries have a wider operating temperature range, and they can operate with high efficiency in temperatures ranging from -20 to 60 °C;
Lead-acid batteries have high recycling value, because the plate components are lead-based alloys, most of which are lead or some lead oxides. However, waste lithium-ion batteries have stronger recycling value because their anodes, cathodes, separators, electrolytes and other materials contain a lot of precious metals.
Cons of lead acid battery:
Lead is usually heavier than alternative elements, which makes the lead batteries at a disadvantage in the weight comparison of lead acid vs lithium ion;
In the comparison of lead acid vs lithium ion in terms of energy density, lead acid batteries have lower energy density;
It is not environmentally friendly, and the leakage of lead-acid battery will cause corrosion of battery terminals and even the risk of thermal runaway;
Has slow charging rate, i.e., minimum of 13 to 14 hours;
Lead-acid batteries have a short service life and can only be used for a maximum of 1-1.5 years;
Requires frequent routine maintenance.
3.Do lithium batteries have lead in them?
No, lithium batteries don't contain heavy metals such as lead in them. Lithium-ion batteries are different from lithium-ion batteries, which do not contain lithium in a metallic state and are rechargeable. When comparing the environmental friendliness of lead acid vs lithium ion, the latter is more environmentally friendly.
4.What is a lithium ion battery?
Lithium-ion batteries lie in the category of rechargeable batteries, 4680 battery chemistry is also one of them. They contains an over current (MOS tube) and voltage (IC) protection circuit board.
Lithium-ion battery main components include:
Electrode: refers to the anode and cathode of a battery cell.
Electrolyte: It can be a gel or a liquid which carries out electric conductivity
Separator: It refers to the polymeric film having sufficient porosity. It aids in lithium-ion exchange from one end to another.
① What can I use a lithium battery for?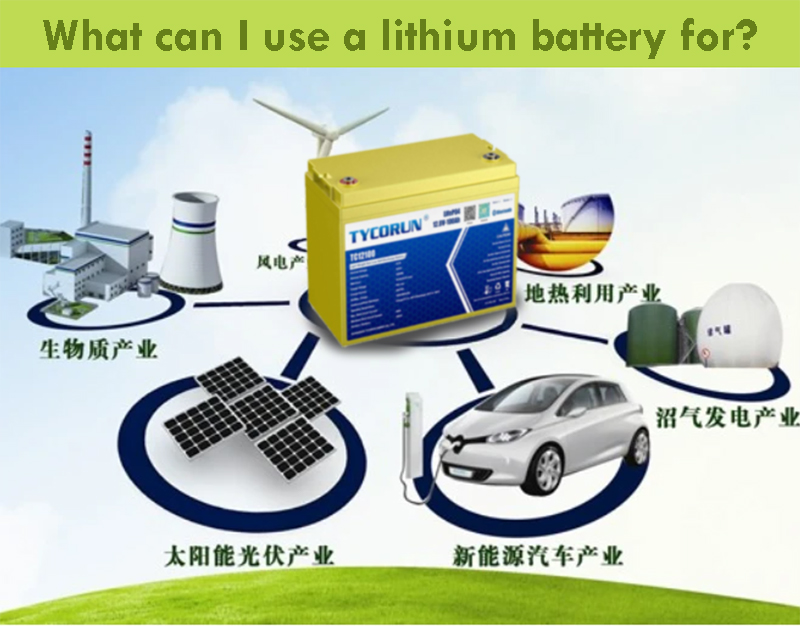 You can use Lithium-ion batteries for a wide variety of applications. Some of the main applications include:
You can use these batteries in toys, handheld power tools, electric vehicles, electronics, electrical energy storage systems, and big or small appliances.
Other uses include stairlifts, portable power packs, alarm systems, and solar power storage systems.
Lithium batteries are also popular in the marine industry and UPS sector.
② How do I charge a lithium battery?
You can charge your lithium battery by following these steps:
First of all, check the battery level or percentage remaining. It is generally best to charge the lithium battery when there is one-third of the remaining charge. Since lithium batteries have no memory effect, they can be recharged when needed. Charging starts when the remaining power of the lithium battery is 30%-40%, which can prolong its service life;
Make sure to switch off your device while connecting to a charger. This is ideal because it leads to effective charging. However, you can keep your device in usage, as it does not adversely affect the battery performance.
Now, connect the charger to the particular device you want to charge. After that, connect the charger to a power outlet.
Remove the charger from the power outlet when your device charges around 80%, because for rechargeable batteries, shallow charging and shallow discharging can prolong the cycle life of the battery. It's best not to charge it to 100%, and keenly observe your device while charging. Sometimes It results in overcharge, which also affects battery life.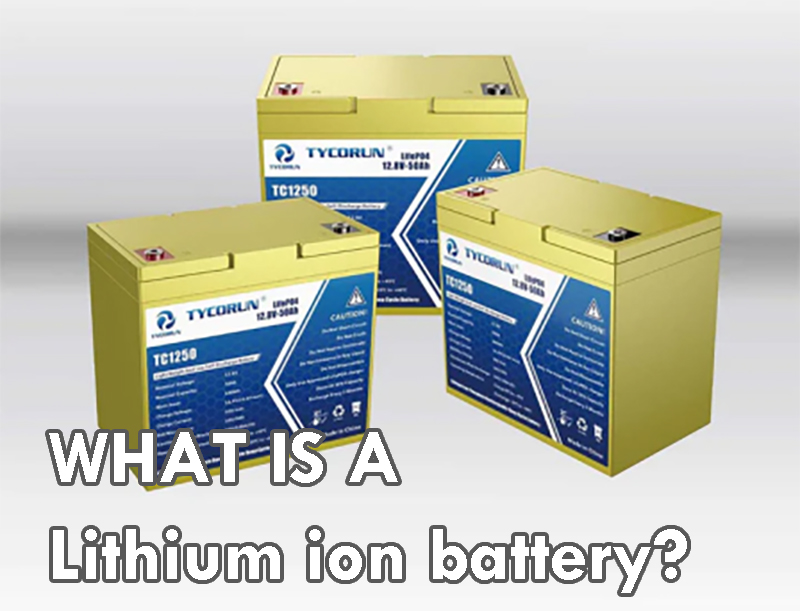 ③ What are the advantages and disadvantages of Li ion battery?
Pros:
Lithium-ion batteries have a high energy density, about 460-600Wh/kg, so in the case of the same battery capacity, lithium-ion batteries will be smaller and lighter than other batteries;
The low self-discharge rate is another benefit of lithium-ion batteries. Its self-discharge rate is as low as 3.5% per month;
Rapid rechargeability is the one that makes lithium-ion batteries stand out from other rechargeable batteries;
These batteries are maintenance-free, theydo not require special maintenance work, so it saves the cost of maintenance, which makes them more cost-effective;
Compared with other batteries, lithium-ion batteries have a larger capacity and higher operating voltage. For example, the voltage of the ternary lithium battery is 3.7v, which is three times that of the nickel-cadmium battery and the nickel-metal hydride battery;
Lithium-ion batteries have strong charge retention capabilities, and the operating temperature range is wider than other batteries, and can work normally with high efficiency between -20-60 °C.
Cons:
These batteries have a higher initial cost, but are more cost-effective in the long run due to their longer cycle life and maintenance-free nature;
It would help if you protected your Li-ion batteries from complete discharging and overcharging. This will affect battery performance in the long run;
During the actual use of lithium-ion batteries, they may be overcharged due to improper management, resulting in thermal runaway. Nonetheless, thermal runaway can be solved by the presence of a lithium-ion battery BMS, which can be used for thermal management and overheating protection.
5.In-detail comparison of lead acid vs lithium ion

① How do lithium-ion and lead acid batteries work?
The working of lead acid vs lithium ion is as follows for your reference:
Lithium-ion battery working
When you start using your Li-ion battery, it works: the ions having a positive charge move towards the cathode from the anode. This leads to the deposition of positive charges on the cathode. As a result, it pulls electrons having a negative charge. The separator within the battery contains electrolytes which result in catalyst formation. Its role is to carry out the rapid movement of ions in the electrolyte. This movement makes the electrons move and runs the device you need. During recharging, the process that the ions follow will be the same but takes opposite directions.
Lead-acid battery working
During the discharge process, lead on the negative plate reacts with Sulphuric acid and lead ions. This process produces free electrons on the negative plate. The negative plate repels these electrons toward the external circuit, which powers your particular equipment or device. Hydrogen ions in sulphuric acid react with a Lead oxide that lies on a positive plate. It isolates oxygen from lead oxide and forms hydroxyl ions which then react with hydrogen for the formation of water. In the end, the lead ions collectively from the lead oxide plate and lead plate react with sulfate resulting from sulphuric acid. This will lead to the formation of lead sulfate. This movement, when reversed, contributes to the charging process.
② What is the difference between lead acid and lithium ion?
| | | | |
| --- | --- | --- | --- |
| Sr. No. | Parameters | Li-Ion Battery | Lead-acid Battery |
| 1 | Main material | Lithium iron phosphate/ ternary lithium | Lead acid |
| 2 | Cycle times | 4,000 cycles | around 500 cycles |
| 3 | Weight | Lightweight | 3x weight of Li battery |
| 4 | Environmental impact | Friendly | Harmful |
| 5 | Charging time | Fast | Slow |
| 6 | Cost | Lower average daily cost | Cheaper |
| 7 | BMS | Yes | No |
| 8 | Efficiency | High | Low |
| 9 | Shape | stand, wall mount, rack mount | stand |
| 10 | Charge/Discharge Temperature | 0 ~ 45°C/-20~60 °C | 0 ~45°C/-20~45 °C |
Table1. Detailed comparison of lead acid vs lithium ion
6.Which is better lithium ion or lead acid?
Through the detailed comparison of lead acid vs lithium ion, you will find that lithium battery will be your better choice.

① Are lithium batteries safer than lead acid?
Solid state Lithium-ion batteries are safer compared to liquid lead acid batteries. They can withstand high-temperature applications. On the other hand, lead-acid batteries result in severe injury when handled inappropriately. During the charging process, they release gasses, including oxygen and hydrogen. These gasses are flammable and can lead to an explosion. Lead-acid batteries may leak, while solid-state lithium-ion batteries cannot leak. There is no doubt about the safety of Li-ion batteries when you compare lead acid vs lithium ion.
② Can I replace a lead acid battery with lithium ion?
Yes, you can replace your lead-acid battery with a lithium ion battery for kayak trolling motor or other equipment. Before doing this, you need to consider the following things.
When replacing lead-acid batteries with lithium-ion batteries, the most important thing is that the parameters of the lithium-ion battery should match the parameters of the equipment, such as the current, voltage, environment temperature, charging method and so on;
General non-corresponding lithium-ion battery chargers cannot meet the charging requirements of lithium-ion batteries. If this kind of charger is used, the service life of the battery will be shortened. Therefore, a special charger for lithium-ion batteries should be used for charging;
Figure out the voltage requirement of a particular device and then select a Li-ion battery accordingly;
Keep in mind the right size you need in terms of Wh/kg;
Lithium-ion batteries cannot be floating charged for a long time, they must be charged with constant current and constant voltage, otherwise the battery life will be affected;
When comparing lead acid vs lithium ion, Li-ion batteries need slightly more voltage to charge fully.
Related article: gel battery vs lead acid, alkaline vs lithium battery