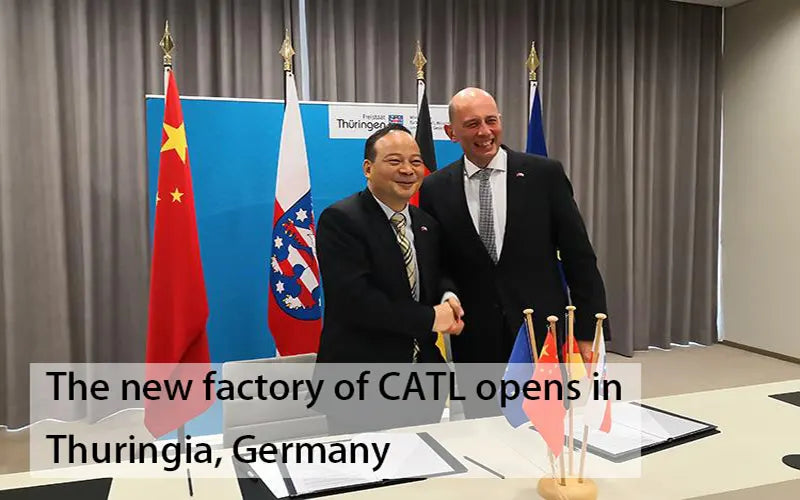 On July 18, according to media reports, CATL is considering building a battery manufacturing plant in Mexico to supply Tesla and Ford.The locations chosen by CATL for the plant include Ciudad Juárez in Chihuahua, Mexico and Saltillo in Coahuila, both of which are close to the Mexican border in Texas. Ciudad Juárez is close to the San Geronimo-Santa Teresa port in New Mexico, USA, which allows transportation to bypass the border crossing in Texas.
And Texas is the location of Tesla's new factory, it is easier to transport goods there. At the same time, CATL is also considering investing in the United States, and the company's investment may be as much as $5 billion (about 33.747 billion RMB). But they have yet to make a final decision, and the total amount of the investment is uncertain. 
1.CATL will build battery factories in Europe and North America
As a company with a market share of more than 30% of the global installed capacity of power batteries (the latest global market share data from January to May is 33.9%), CATL began to build its own factories around the world, first in Europe, and then in Factory in North America. In Europe, in September 2019, CATL announced that it would invest 1.8 billion euros to build its first European factory in Thuringia, Germany. 
In April this year, this factory officially obtained the 8GWh battery cell production license. It is the first European factory to put into production in the CATL era, and the first European base for Chinese battery companies to put into production. It is reported that the first batch of cells is expected to be offline by the end of 2022. In North America, however, the situation is much more complicated. At the end of last year, according to relevant sources, the Apple invited CATL to build a factory in the United States and set up a cooperative development team.
However, the proposal was rejected by CATL. At the beginning of this year, CATL was once involved in rumors such as U.S. sanctions, exclusion from the GEM weight index Index, and the negotiation with Tesla failed. Subsequently, CATL clarified one by one, and officially reported the case to the public security organ on February 12, 2022.  In March, it was reported that CATL plans to invest US$5 billion to build a power lithium battery factory in North America, with a target annual production capacity of up to 80GWh.
The new North American plant of CATL mainly produces ternary batteries and LFP batteries, and its target customers include Tesla. On May 6, according to media reports, the CATL factory in the United States that produces electric vehicle batteries has entered the final stage of investigate.  CATL is intending to open factories to supply BMW and Ford, possibly in Kentucky and South Carolina. The person in charge of CATL said, "The company and American customers discussed various possible supply and cooperation plans, as well as the possibility of localized production, but the specific situation needs to take into account the impact of worker training, efficiency, labor unions and other factors on quality and cost."
Although it seems that the CATL'plan to build a factory in the United States is more and more likely to be realized, due to technical leaks, the lack of a battery industry chain, the high cost of building a factory, and geographical tensions, CATL has not specifically announced its US factory plan. Now, there is news that CATL purport to build a battery factory in Mexico. Of course, it is not ruled out that CATL will build a battery factory in Canada in the future. But in any case, these news reflect the urgency of CATL to build battery factories in North America. For information about Tesla and CATL, please refer to tesla 4680 battery vs catl ctp battery.
2.The development of Japanese and Korean battery companies in North America
The four leading lithium battery companies in top 10 lithium battery companies: Panasonic, LG New Energy, SK On and Samsung SDI. All of them plan to increase investment in the lithium battery industry in North America. In terms of Panasonic, on July 14, it was reported that Kansas Governor Laura Kelly (Laura Kelly) confirmed that Panasonic will build a new battery factory in the state, which is expected to invest 4 billion US dollars (about 27 billion RMB).
The battery factory Panasonic will build could surpass Tesla's battery factory in Nevada as the largest electric vehicle battery manufacturer in the United States.LG New Energy announced in March that it plans to invest 1.7 trillion KRW (about 1.3 billion dollars) to build a battery factory in Queens Creek, Arizona, to supply cylindrical batteries for electric vehicle startups. Construction of the plant was originally planned to begin in the second quarter of 2022, with mass production to begin in the second half of 2024. 
However, it was reported on June 29 that LG New Energy had decided to reconsider the project due to increased construction costs and reduced demand for batteries. But on the other hand (joint venture), LG New Energy has announced the construction of more than three joint venture power battery factories in North America with General Motors, and a joint venture battery company with Hyundai Motor. According to LG's new energy plan, by 2025, the annual battery capacity in North America alone will exceed 200GWh.
On July 14, it was reported that BlueOval SK, a joint venture battery company between SK On and Ford, was officially launched on Wednesday of local time. Among them, Tennessee will invest $5.6 billion and Kentucky will invest $5.8 billion for the project. According to the plan, after all the three battery factories are completed and put into operation, the annual production capacity will reach 129GWh. According to each vehicle equipped with 80KWh batteries, the batteries produced by the three factories each year are enough for Ford to produce 1.61 million electric vehicles.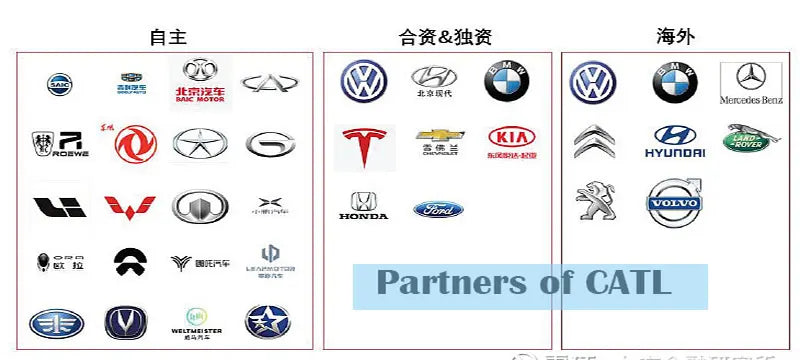 As for Samsung SDI, Stellantis and Samsung SDI announced on May 24 that they have signed a binding definitive agreement to jointly build an electric vehicle battery manufacturing plant in Kokomo, Indiana, USA. Scheduled to start production in 2025, the plant will have an initial annual capacity of 23GWh, with the goal of increasing annual capacity to 33GWh in the next few years. The two parties will invest more than US$2.5 billion in the joint venture, which may gradually increase to US$3.1 billion in the future.
3.Competitive international market
The North American market will be the most competitive place for Chinese, Japanese and Korean battery companies in the international market. Even if Chinese companies such as CATL do not directly build factories in the United States like Japanese and Korean battery companies, they will also deploy in neighboring Mexico and other places. North America, especially the United States, also offers a large stage. On May 2, local time, the U.S. Department of Energy announced that the administration of U.S. President Joe Biden will invest $3.16 billion to increase U.S. battery production and strengthen the supply chain.
CATL has been in fierce competition with Japanese and Korean battery manufacturers in the designation of international projects since 2018. Since 2021, CATL has mass-produced and delivered power battery products in other countries' markets. The person in charge of the company said that international customers hope that the company's next fixed-point cycle will start, that is, after 2026, or even to 2035, to increase supply ratio and become its main supplier.
The current major international customers of CATL include Tesla, BMW, Volkswagen, Mercedes-Benz, PSA, Renault-Nissan, etc. The customer's affirmation of CATL is obviously the basis for CATL to expand the scale of battery production. At present, the total designed annual production capacity of the lithium battery production lines that have been completed and put into operation in CATL will reach 260GWh-280GWh. According to CATL, the company's battery production capacity will reach more than 670GWh by 2025. More importantly, there is a statistic in the market that among the top 10 new energy vehicle companies in the world by sales, except for BYD in top 15 power battery companies in the world and SAIC-GM-Wuling, CATL is their main battery supplier!
Related post:top 10 18650 lithium battery companies, top 10 4680 battery companies.