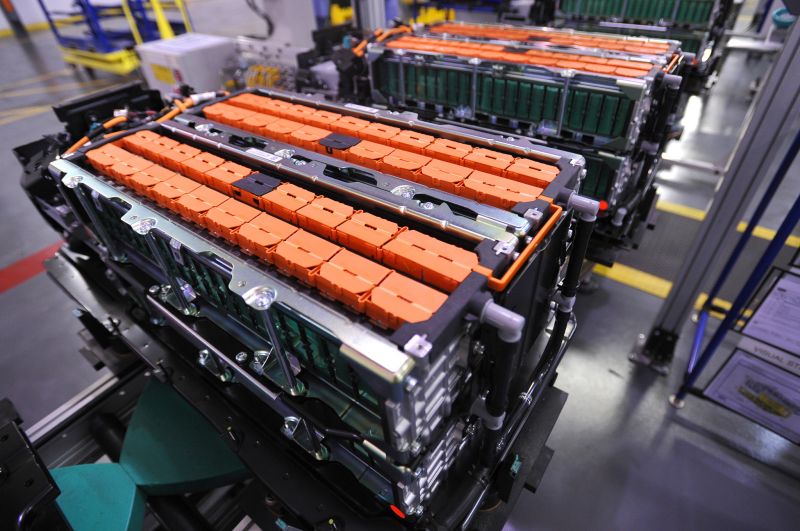 Global new energy vehicle market is hot, power battery installed demand accelerated.

Statistics show that the global sales volume of new energy vehicles in 2021 is about 6.37 million, with a year-on-year growth of 100%. The installed capacity of power battery was about 292.13GWh, up 114% year-on-year.
Among them, the Top 15 power battery companies have a total installed capacity of 281.58GWh, accounting for 96% of the overall installed capacity. The order is CATL, LGES, Panasonic, BYD, SK ON, Samsung SDI, CALB, GOTION High-Tech, Envision AESC, Farasis, SVOLT, EVE, Sunwoda, and REPT.
The acceleration of global electrification drives the further development of the global new energy industry chain. It is widely expected that the global production and sales of new energy vehicles will exceed 8.5 million units in 2022, driving the demand for power batteries to exceed 650GWh.
Global power battery market changes
Changes in the global new energy vehicle market also have a certain impact on the global power battery installation, and the evolution of the market pattern also shows new variables. Mainly reflected in the following aspects:
First, competition among companies has intensified and the global market has become more fragmented.
Compared with 2020, the Top five companies in 2021 remain the same except SK ON and Samsung SDI, but the market share gap is widening. For example, the market share of Panasonic, ranked third, is about twice that of BYD, ranked fourth. With the increasing installed volume of global power batteries, the market differentiation may be further intensified.
 The ranking of the Top 6-10 companies has changed except for CALB, which remains the 7th. For example, GOTION High-tech ranked from the 9th in 2020 to the 8th, and Farasis was outside the Top 10 in 2020.
The difference between the Top 10-15 enterprises in terms of installed capacity and market share is very small, including SVOLT, EVE and Sunwoda, whose market share is almost the same. SVOLT leads by about 200MWh, while the gap between EVE and Sunwoda is further narrowed to 40MWh.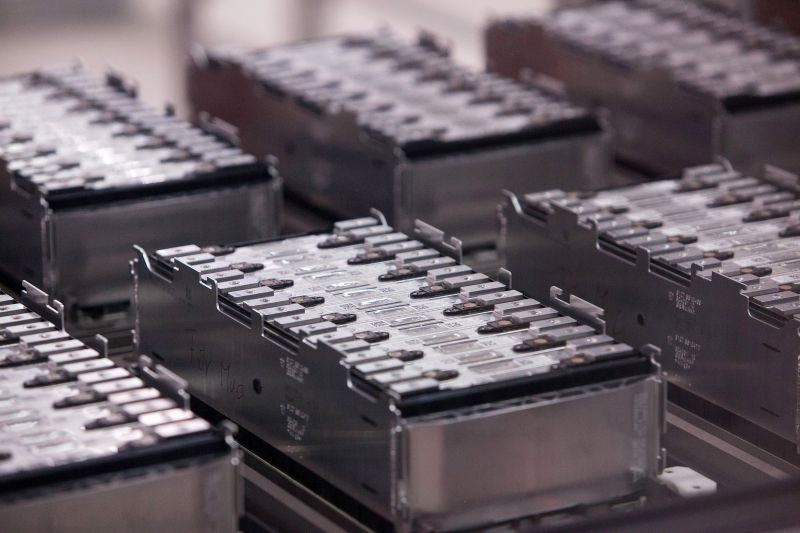 Second, Chinese battery companies are grabbing the global market.
Chinese battery companies occupy 11 seats in the Top 15 list of global installed capacity, accounting for more than half of the global market share, reaching 51%.
Among them, CATL alone is the largest, occupying 32.1% of the global market share, nearly 12 percentage points behind the second-place LGES market share. Meanwhile, the market share of BYD, CALB, Farasis and SVOLT in China has increased and the global market share has expanded.
Third, the international growth value of second-line power batteries has jumped.
According to statistics, Chinese power battery companies won more than 20 global orders in 2021, among which Europe has become the investment hot spot of Chinese lithium battery companies, and North America, Southeast Asia and other regions are also favored by more and more Chinese lithium battery companies.
For example, Envision AESC joins hands with Renault and Nissan in Britain and France. EVE won jaguar Land Rover 48V fixed-point and large energy storage contracts in the United States; GOTION High-tech provides technical support for the public and establishes its first new energy production and operation base in Europe, showing increasingly strong international competitiveness and product strength.
Chinese battery companies including Envision AESC, SVOLT, Farasis, BYD, CALT and GOTION High-Tech have clearly or have started to build factories in Europe.
The overall situation of top 15 power battery companies in the world in 2021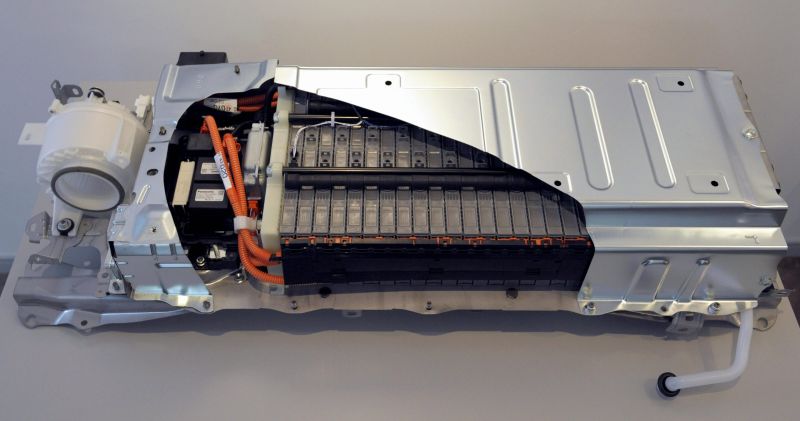 CATL
CATL has secured its position as the world's no.1 in installed capacity, occupying 32.1% of the global market share with 93.68GWh installed capacity (including joint venture data), nearly 12% ahead of LG Chem.
The net profit of CATL in 2021 is expected to be 14 billion RMB to 16.5 billion RMB, a year-on-year growth of 150.75% to 195.52%.
Behind its stable leading position, it builds up its technological advantage, cost competitiveness and profitability, expands scale effect, enhances customer viscosity, maintains stable working capital security, and comprehensively builds up the industrial chain layout and other core barriers.
LGES
Losing some orders from Tesla, LG ranked second in 2021 with 60.25GWh installed globally, with its market share slipping 2 percentage points from 2020 to 20.6%.
In January 2022, LG New Energy, LG's battery business, was officially listed, and started research and development of lithium iron phosphate technology last year. It is expected to complete the construction of the first lithium iron phosphate battery test production line in 2022.
Panasonic
Panasonic ranked third with 46.64GWh of installed power batteries, with a global market share of 16%, down 4 percentage points from a year ago.
Battery orders for Chinese models will be withdrawn from Tesla in 2021, mainly supporting Tesla global models and Toyota new energy models. Other supporting models are corolla PHEV, Yizze E-engine, Toyota C-HR EV, Lexus UX300E and so on.
BYD
BYD ranked fourth with 23.95GWh installed power battery, accounting for 8.2% of the market.
BYD's installation growth is mainly driven by its new energy models. It insists on the simultaneous layout of EV pure electric and DM hybrid routes. In 2021, it will sell 594,000 energy vehicles in China, with a year-on-year growth of more than 220%.
SK ON
SK ON ranked fifth in the global power battery market with 14.36GWh installed capacity and 4.9% market share, up one spot from last year. Its main customers include Oems such as Kia, Hyundai and Volkswagen.
Similar to LGES, SK ON is pushing ahead with plans for a public listing to secure capital needed to expand its power battery business, as well as spending more on research and development of lithium iron phosphate battery technology.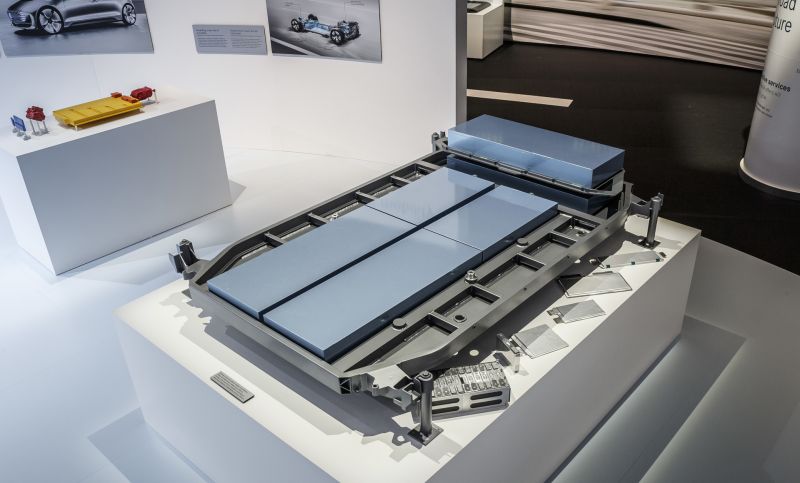 Samsung
SamsungSDI ranked sixth in global installed power battery capacity of 9.66GWh, surpassing SK ON, which ranked second in 2020, with 3.3 percent market share.
SamsungSDI's main customers are BMW, Volkswagen and Ford. The latest news is that SamsungSDI is in talks with Hyundai Motor to supply hyundai Motor. At present, most of the batteries in Hyundai cars are equipped with LGES and SK ON.
CALB
CALB ranked 7th with 8.6GWh of installed power battery capacity worldwide, accounting for 2.9% of the market.
Following the core suppliers of GAC passenger Car and Changan Automobile, CALB has successively included PASSENGER car customers such as Shanghai Tong V, Zero Car, Xiaopeng Automobile, GAC Toyota, Geely Automobile and Dongfeng Automobile, laying a foundation for the increase of its installed power battery demand.
In terms of international customer development, CALB has passed the fixed point of mass production of Smart and started to supply batteries in batches for Guangben and Guangfeng.
GOTION High-Tech
GOTION High-Tech in 2021 global power battery installed capacity 7.13GWh, compared with the same period in 2020, up one ranking to the 8th, market share of 2.4%.
As the first supplier of Hongguang Mini EV power battery, GOTION High-tech will supply more than 134,000 Hongguang Mini EV in 2021, with a single model installed capacity of 1.67GWh, accounting for 25.7% of its total installed power.
In addition to SAIC-GM-Wuling, GOTION High-tech also supports hot selling models of A00 class automobile enterprises such as JAC Automobile, Chery Automobile, Zero-run Automobile, Changan Automobile, BAIC New Energy, and also actively penetrates into high-end models of China's mainstream oems such as Volkswagen, Great Wall, Changan, Geely, Chery, etc. It has also signed a supply agreement with a large U.S. automaker to deliver no less than 200GWh batteries between 2023 and 2028.
Envision AESC
Envision AESC ranks ninth with 4.13GWh installed power battery globally, with a market share of 1.4%.
In June 2021, Vision became Renault's strategic partner for full electrification, and Renault provided vision with a five-year purchase order of 40GWh to 120GWh power batteries. In July 2021, Envision AESC will supply power batteries for Nissan motor's next-generation electric vehicle platform and build the UK's first power battery Gigafactory in Sunderland to produce the latest generation of power battery products.
The latest news is that in February 2022, the Envision AESC Battery Manufacturing Base Phase II project started in Wuxi. The Envision AESC battery manufacturing base phase II project has a planned production capacity of over 15GWh. The Envision AESC battery manufacturing base phase II project is scheduled for mass production in 2023, which will supply the all-new generation electric vehicle platform sold by Renault worldwide.
Farasis
Farasis ranked 10th in 2021 with 2.91GWh of power battery installed, accounting for 1% of the market, mainly supporting Aion S, Aion V, Pentium B30 and other models.
It has become the second supplier of GAC Aeon, and will provide supporting installed capacity of 1.4GWh for GAC in 2021. At the same time, Farasis strengthened in-depth cooperation with Geely Automobile and Dongfeng Automobile, and achieved long-term strategic cooperation with Daimler, laying a foundation for its installed capacity rise.
SVOLT
The SVOLT ranks 11th in 2021 with 2.42GWh, with a market share of 0.8%.
Based on Great Wall Motor, SVOLT has accelerated the pace of external supply of power battery, and has successively supported geely, Dongfeng, United New Energy, Zero-run automobile and other car companies. In addition, we are deeply developing major customers in Europe, and have established technical and business interactions at various levels with a number of heavyweight Oems. At present, we have reached strategic cooperation with one of the top five Oems, and won several key projects.
In terms of capacity planning, the 2025 annual capacity target is 600GWh, and the products are short-cut in all fields.
EVE
EVE's power battery installed capacity in 2021 is 2.26GWh, ranking 12th in the world.
EVE's main partners in the field of passenger cars are Xiaopeng Automobile, Nanjing Jinlong, Jiangnan Automobile, etc. Their three-RMB flexible battery has also begun to enter the global market.
At the same time, the 48V system has been appointed by jaguar Land Rover project and BMW project suppliers. Energy storage has signed a two-year total supply agreement with Powin Energy, a US Energy storage system integrator, to supply at least 1GWh of LFP batteries.
Sunwoda
Sunwoda's global installed capacity in 2021 is 2.22GWh, ranking 13th behind EVE by a small margin.
Sunwoda's power battery business accelerated. In 2021, Sunwoda successively obtained fixed-point projects of several automobile companies, including DONGFENG Liuqi T5EV, Dongfeng LiuQi Ring-Chi CM5EV, Dongfeng E70, GAC A9E, Geely Veiruerian ELECTRIC PMA platform, SAIC-GM-Wuling E50, SAIC-GM-Wuling CN220M HEV, etc.
REPT
REPT ranks the 14th in the world with 1.78GWh installed power, accounting for 0.6% of the market, mainly supporting Weima Automobile, Shanghai Tong 5, etc.
In November 2021, REPT was designated by Geely Holding Group for powertrain platform products. The supporting scale is expected to reach more than 10GWh, and it will provide battery supporting for high-end independent brands and high-end joint venture brands including Smart, Volvo, Geely and Krypton.
LISHEN
LISHEN2021 power battery installation is 1.58GWh, accounting for 0.5% of the market.
At the end of January 2022, LISHEN completed the signing of the subscription agreement for capital increase in the battery sector, and the overall valuation of the battery power sector was nearly 20 billion RMB after the completion of the fundraising.
In February 2022, the Chuzhou base project was started, with an investment of about 15.2 billion yuan. The planned annual output of 36GWh power battery and energy storage battery is planned. The first phase of 16GWh project will be completed within this year, and put into production in the first half of 2023.