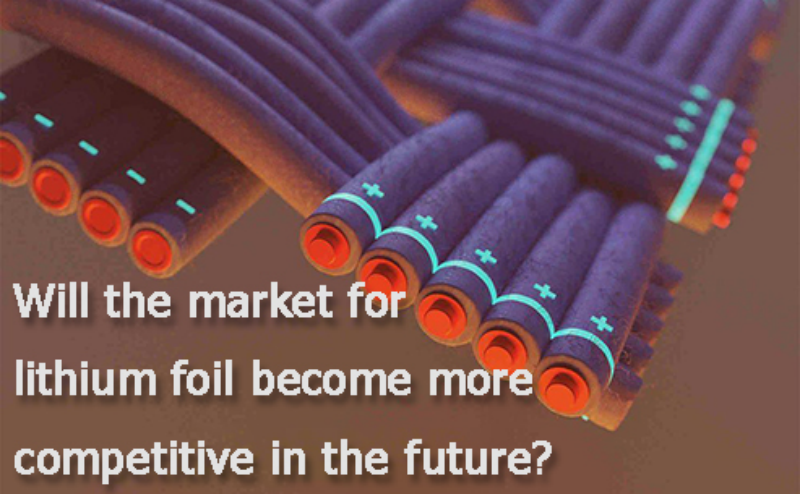 Taking advantage of the booming new energy market, the installed demand for power batteries including golf cart batteries is accelerating, making the battery aluminum foil market is in the ascendant. Recently, a number of aluminum foil listed companies released the 2022 first-quarter performance reports. On the whole, its net profits all achieved year-on-year growth. Among them, the net profit of HEC, WANSHUN, DINGSHENG, SUNHO achieved 2-12 times of growth. Through the observation of their annual report found that the production and marketing of battery aluminum foil has an important pulling effect on the company's overall profit.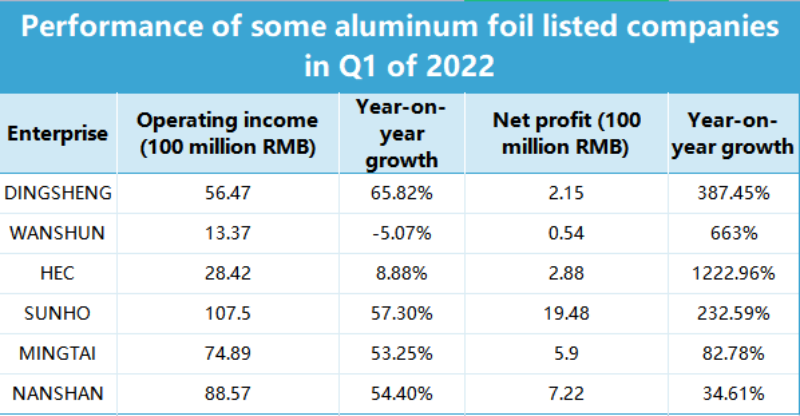 For example, DINGSHENG said that during the reporting period, the downstream demand for power battery aluminum foil continued to thrive, the company continued to accelerate the low value-added production line to produce power battery aluminum foil, production and sales were significantly improved compared with the same period last year, thus driving the company's overall profit growth. An industry insider also said net profit rose nearly four times from a year earlier, mainly driven by battery aluminum foil.
According to the quarterly report of WANSHUN, due to the strong demand for aluminum foil in the downstream market, and the gradual release of the production capacity of MAX's first annual output of 40,000 tons of high-precision electronic aluminum foil production project, the profitability of the company's aluminum processing business has been significantly improved. Aluminum foil enterprises undoubtedly took the new energy market vigorous upward wind. At the same time, the industry has the following characteristics:
1.Market demand climbed and aluminum foil enterprises investment expansion accelerated
Entering 2022, the new energy market still maintains a strong development trend, driving the further growth of battery aluminum foil market demand. Data show that in 2022 Q1, China's power battery installed capacity was about 46.87GWh, an increase of 140% year on year. According to the 450 tons of aluminum foil needed for 1GWh power battery, 46.87GWh drives the market demand of about 21,000 tons of aluminum foil.
According to the forecast, the global shipments of power batteries will exceed 1550GWh and the shipments of energy storage batteries will reach 416GWh by 2025. Combined with the demand of light vehicles, low-speed vehicles, heavy trucks, ships and other scenarios, the total global lithium battery demand in 2025 is expected to exceed 2TWh. This will drive the aluminum foil market demand of 1-1.4 million tons.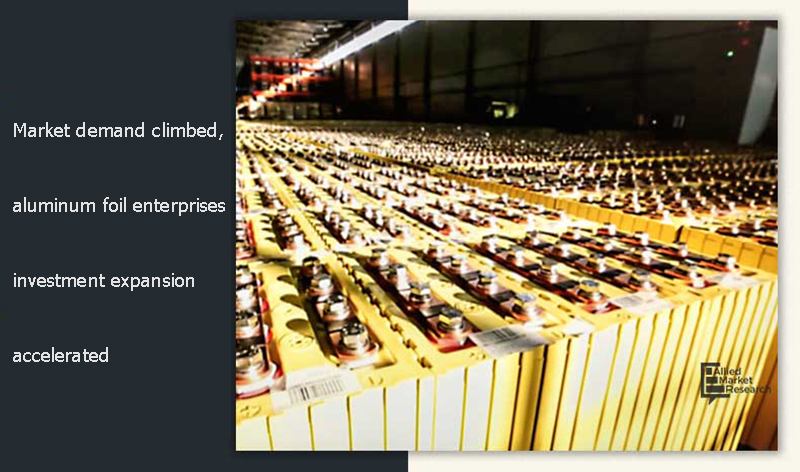 In addition,aluminum foil is the current collector of the cathode and anode of the sodium ion battery, and its continuous acceleration of industrialization also brings another growth power to the battery aluminum foil industry. Based on this, many aluminum foil enterprises began to increase production. For example, in January this year, HEC planned to invest 2.71 billion RMB to build a low-carbon high-end battery aluminum foil project with an annual output of 100,000 tons in Yicheng, Hubei Province. On February 8, the project officially started, and the first phase of 50,000 tons of capacity is expected to be put into production in 2023.
WANSHUN publicly said that its second phase 32,000 tons of project was originally scheduled to be put into production in August this year, is currently accelerating the construction progress, strive for completion ahead of schedule. This year, TIANSHAN began to implement XINREN first phase of 100,000 tons of power battery aluminum foil production line transformation and upgrading. At the same time, in Shihezi, Xinjiang Province, the construction of 100,000 tons of power battery foil cold rolling production line, in order to quickly enter the new energy power battery foil track. The insider said DINGSHENG originally planned 120,000 tons of production capacity this year, but based on the judgment of market demand, finally adjusted to 150,000 tons. The 2025 annual production capacity is planned to reach about 350,000 tons.
2.Investment and production expansion rate is not as fast as market demand, with supply and demand in a tight balance
New energy market ushered in a new cycle, the enthusiasm of power battery enterprises to invest and expand production is not reduced, the expansion of a single base is almost in dozens of GWh level, and the capacity planning of the head enterprise is up to 100 GWh. According to the capacity deployment announced by battery companies, CATL's production capacity will reach 600-700GWh in 2025, CALB plans to produce more than 500GWh during the 14th five-year plan, SVOLT plans to have a capacity of 600GWh by 2025, and the capacity planning target of GOTION HIGH-TECH in 2025 is 300GWh. To learn more about power battery enterprises, you can read Top 15 power battery companies in the world in 2021 on our website, where you will know more details.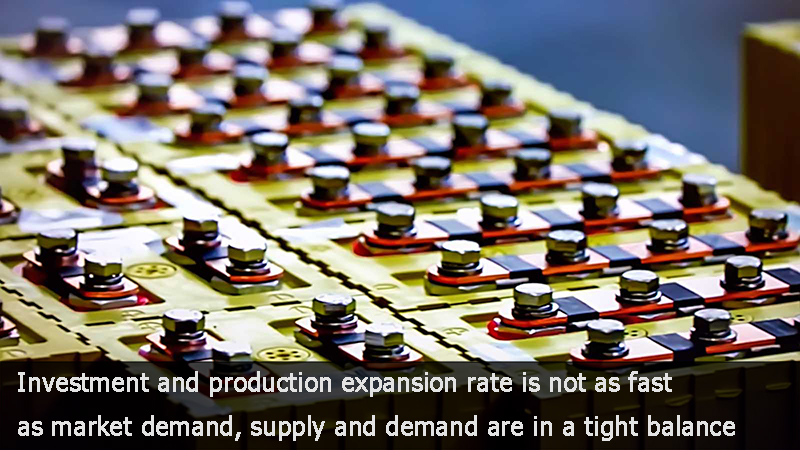 According to incomplete statistics, power battery investment and expansion projects in 2021 involve 63 projects (including fundraising projects), with a total investment of more than 621.8 billion RMB and planned new capacity of more than 2.5TWh. However, "the current expansion scale and speed of battery aluminum foil can not match the expansion scale and speed of power battery, the overall supply and demand is tight. It is expected that supply and demand of battery aluminum foil will continue to maintain a tight balance this year or next year." "The current high price of aluminum foil for batteries also shows that aluminum foil supply is tight," said an industry insider. At the same time, the expert noted that by 2024 or 2025, with the release of new battery aluminum foil capacity, there may be overcapacity.
3.Market concentration is high and may intensify in the future
From the perspective of industry competition pattern,the concentration of battery aluminum foil market is high at present, DINGSHENG, NORTH CHINA, WANSHUN occupy the majority of the market, among which DINGSHENG is the most prominent, with the market share reaching about 50%. An specialists said the battery aluminum foil market will continue this situation in the next 3-5 years due to the long construction cycle of aluminum foil projects, long certification time and large technology gap between industries.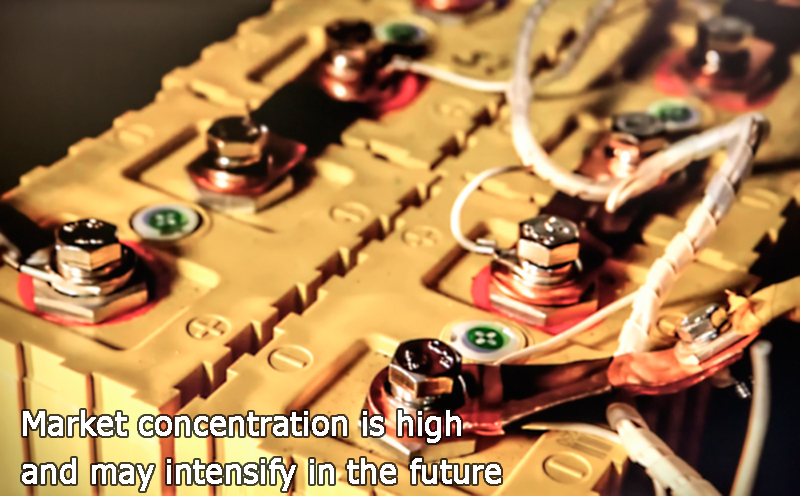 Another professional said that in the future, some battery companies may streamline aluminum foil suppliers to retrench maintenance costs, which to some extent accelerates the market elimination speed of small scale enterprises, and then the industry head effect becomes more prominent and the market concentration becomes higher and higher. In addition, the shortage of technical personnel in the battery aluminum foil industry, the rapid iteration of new products, the dependence of core production equipment on imports and the long arrival cycle also increase the competition barriers in the industry to a certain extent and boost the increase of market concentration.
4.Battery enterprises 'deeply tied' aluminum foil enterprises, maintaining the stability of the supply chain
Under the multiple effects of continuous growth in downstream market demand, rising prices of upstream raw materials and processing fees, and slow release of new production capacity, the pressure on battery companies to ensure supply and price stability of aluminum foil is prominent. Under this circumstance, power battery companies have begun to strengthen the supply guarantee of aluminum foil, and head battery companies have a more urgent need to ensure a stable supply of aluminum foil.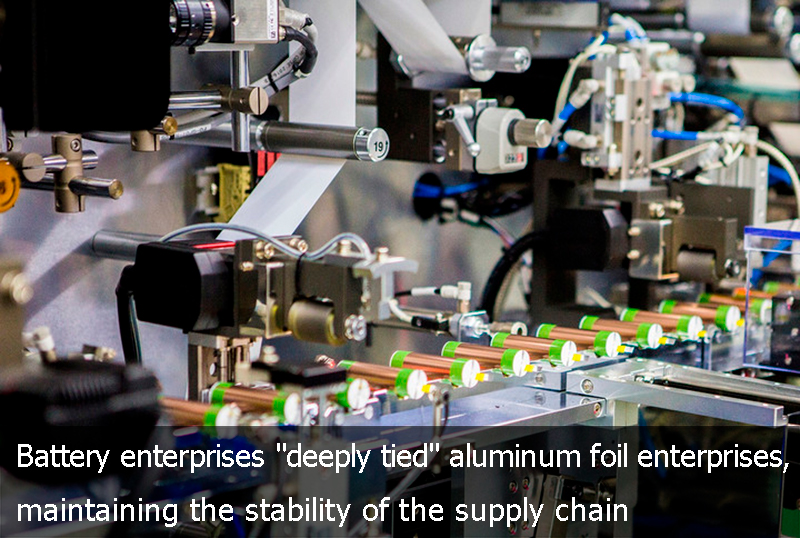 For example, in December last year, CATL signed a long-term agreement with DINGSHENG, and planned to purchase a total of 512,000 tons of power battery aluminum foil from DINGSHENG from November 1, 2021 to December 31, 2025. NORTH CHINA ALUMINUM NEW MATERIAL TECHNOLOGY, a subsidiary of NORTH CHINA ALUMINUM, has obtained strategic investment from four battery companies in CATL (through its industrial fund CD Capital), GOTION HIGH-TECH, EVE and BYD, holding 10 shares respectively 10%, 10%, 7%, 2.9%. 
It is foreseeable that with the gradual release of new aluminum foil production capacity, the further growth of power battery shipments and the industrialization of sodium-ion batteries, the competition in the aluminum foil market will become more intense in the future. When it comes to shipments of power batteries, you may also be interested in shipments of cathode materials. If you want to know more about cathode material shipments, you can read Shipments of cathode materials in China in 2021 in our website, which will provide you with more detailed information.