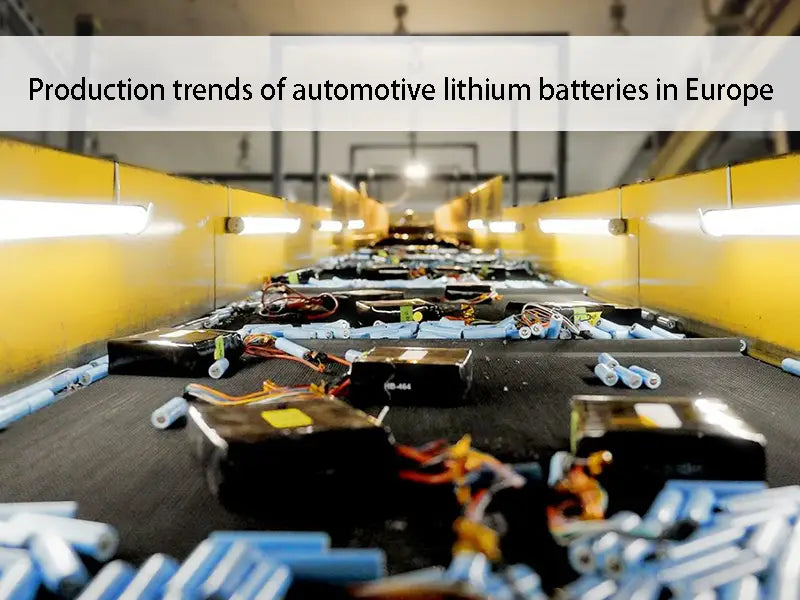 The global automobile industry is blowing the environmental protection wind of energy saving and carbon reduction. Daimler, a German car manufacturer famous for the manufacture of Mercedes-Benz cars, has devoted itself to the research and development of lithium batteries. The first gasoline-electric hybrid car was launched in 2010. In 2010, the S400, the first gasoline-electric hybrid vehicle with lithium battery, was launched. From 2012, all cars above the C-series class will provide gasoline-electric hybrid vehicles for customers to choose from.
1. Hybrid vehicles enter the era of lithium-ion batteries
Bosch, the world's largest auto parts manufacturer, announced in 2008 that it would work with South Korea's Samsung to develop lithium batteries, and Daimler followed closely. At the end of 2008, it announced that it would cooperate with Germany's Evonik Group to develop and produce lithium batteries for automobiles. .
Auto parts supplier Continental announced at the end of 2008 that it would mass-produce lithium-ion batteries for hybrid vehicles. Continental said it is committed to the development and production of advanced drive technologies that will significantly reduce the fuel consumption of future vehicles, thereby reducing CO2 emissions.
The latest generation of lithium-ion energy storage units has a higher storage capacity than the current battery technology used in hybrid vehicles (nickel-metal hydride batteries). The lithium-ion battery developed by Continental weighs about 25kg and has an installed volume of about 13L. The battery allows the electric motor to power the internal combustion engine with a power of 19kW, which significantly saves fuel consumption when the car is accelerating and starting. The battery is charged when the car brakes or decelerates, and the regenerative braking or regenerative braking is controlled by power electronics when coasting at a red light. Like the integrated Auto Start-Stop function, which automatically shuts off the engine when the car is parked and continues to run when the car is started, the Continental Hybrid Modular System includes regenerative braking and combines all hybrid expertise in a single module. Lithium-ion batteries produced at the Nuremberg plant, including hybrid technology, will be fitted as standard in the new Mercedes-Benz S400BlueHYBRID hybrid, which will go on sale in mid-2009. Thanks to innovative technology, the six-cylinder luxury car consumes only 7.9L/100km and CO2 emissions are reduced to 190g/km.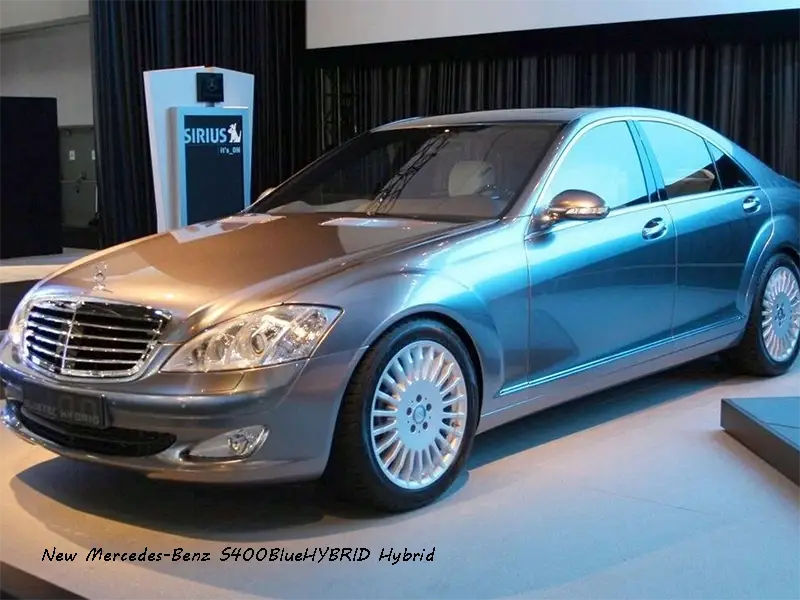 2. Current status of lithium-ion battery vehicles
Hybrid vehicles can reduce fuel consumption and reduce tailpipe emissions by up to 25 percent. Continental's Powertrain Division has developed mass-produced complete powertrains and the necessary components to bring this environmentally friendly technology to market quickly and at a competitive price. Continental has experienced more than 10 years from the start of research and development to the successful mass production of lithium-ion batteries as the energy storage unit for a new generation of hybrid vehicles. In the next generation of products, Continental's power electronics system installation volume will be reduced by 30% to 5L, which reduces the space required for power electronics. They will be housed in a housing that will take up the same space as a generator, taking advantage of the space available in current hybrids to significantly reduce costs. In addition, Continental will develop an electric final stage drive system, which will provide great flexibility for integrating electric drives to further reduce costs.
The Portuguese government and Nissan signed a letter of intent on establishing a lithium battery factory in Portugal in early March 2009. This could make Portugal the first large-scale production plant for advanced lithium batteries that Nissan has invested in outside of Japan. The establishment of the plant and the support of the Portuguese government will place Portugal at the heart of Nissan's "plan to scale electric vehicles in Europe and globally by 2012". In November 2008, Portugal signed a zero-emission vehicle project with Renault-Nissan. The plan calls for 1,300 charging stations by 2011, as well as various incentives for electric vehicle buyers, including income tax breaks. Renault-Nissan will bring electric cars to Portugal in 2011. Nissan's joint venture partners AESC and NEC started production of lithium batteries at Nissan's ZAMA company in mid-2010 with an annual production capacity of 65,000 sets. Initial production was 13,000 sets. Renault-Nissan has initiated zero-emission vehicle initiatives with Israel, Denmark, Portugal, Monaco, French utility EDF, Swiss electric utility EOS, Tennessee, Oregon, and Sonoma, North Carolina. In Japan, Renault-Nissan cooperates with Kanagawa Prefecture and Yokohama Castle.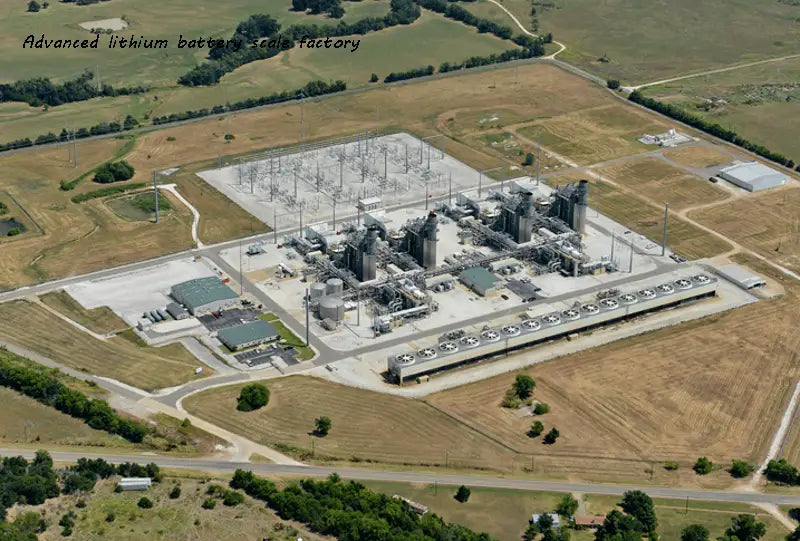 Magna Steyr, a subsidiary of Magna International, announced on July 12, 2009 that it will produce lithium-ion battery systems for Volvo Group. Cars and waste are loaded into trucks. The production portfolio of these battery systems uses A123Systems' type 32113 lithium-ion battery, which went into production in August 2009 at the Magna Steyr plant in Graz, Austria. In 2008, Volvo Group has produced 7,700 hybrid buses, using I-SAM motors, with an output power of 70kW, a peak value of 120kW, and a torque of 400N·m and a peak value of 800N·m.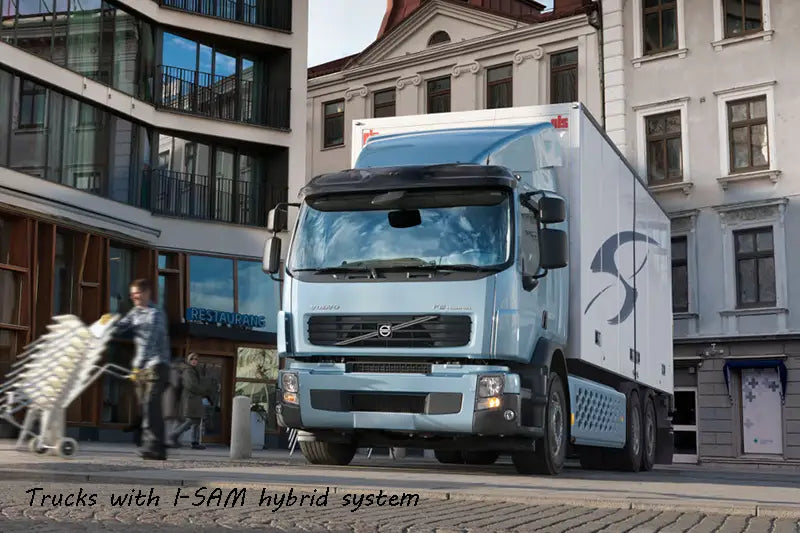 Nissan Motor Company announced on July 27, 2009 that it will build lithium-ion rechargeable battery plants for automobiles in the UK and Portugal. The UK site is in Sunderland, where Nissan's vehicle production plant is located. The plant site in Portugal will be determined from the candidates. Nissan plans to invest more than 200 million British mirrors in the UK factory and 250 million euros in the Portuguese factory within five years. Batteries produced at the two plants will be used in electric vehicles produced by the Renault-Nissan Group. The batteries have an annual production capacity of 60,000 units, respectively.
In mid-October 2009, German Southern Chemical Company and Evonik Industrial Group reached a consensus on supply cooperation. Based on this cooperation, Southern Chemical will give Evonik a priority to provide Evonik with a new high-performance energy storage material, lithium iron monophosphate, which can be used to manufacture lithium-ion batteries. The excellent performance of lithium-ion batteries made of lithium iron phosphate materials will create more sufficient conditions for the automobile industry to enter the era of hybrid and electric vehicles. According to the cooperation agreement, Southern Chemical will produce high-quality lithium iron phosphate according to the specifications required by Evonik and provide customers with technical services. With the launch of lithium iron phosphate cathode products, Evonik will provide a series of mature high-energy battery components for automotive and backup power applications through its subsidiary Evonik Litarion, and the products will initially target the European market. Lithium iron phosphate has many excellent properties suitable for lithium-ion batteries. It has high energy density, high cycle stability, long service life, but the most important thing is the high safety of the material itself.
Read more: Capacitors for Lithium Ion Batteries