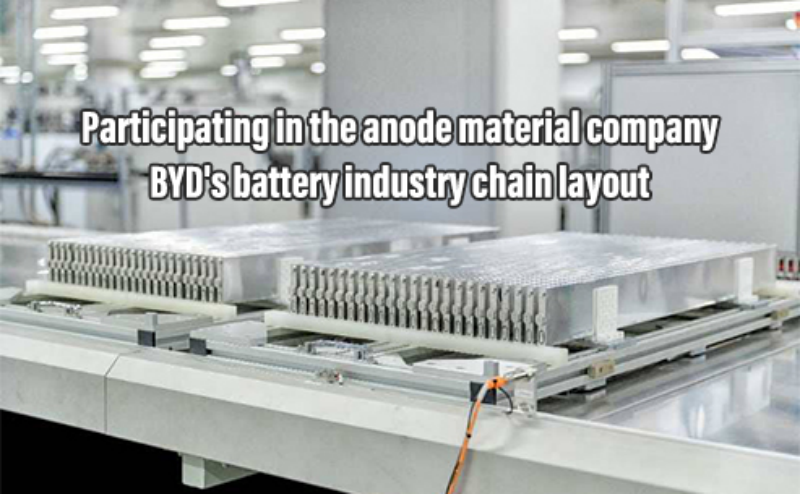 Over the years, BYD, one of the Top 10 lithium battery companies in China, has been making a layout in the lithium battery industry chain, and in 2022, it will promote the global layout in the layout of lithium resources. In addition to the investment in the field of anode materials, BYD is also investing in the lithium battery industry chain. This article will introduce you to the relevant layout of BYD in the battery industry chain to help you have a deeper understanding of BYD's latest developments in related aspects.
1.BYD becomes a shareholder in GRAIFEN
Recently, GRAIFEN, an anode material company, has added 4 shareholders including BYD. At the same time, the company's registered capital increased from 156 million RMB to 197 million RMB. Founded in 2018, GRAIFEN is the operating platform of DOWSTONE's carbon materials business segment. Its main products are graphene, carbon nanotubes, high-purity graphite, spherical graphite, expandable graphite, nano-silicon and lithium-ion battery anode and cathode materials.
On April 8, 2022, DOWSTONE announced that in order to enhance the competitiveness of GRAIFEN and promote the rapid and steady development of the company's carbon material business, the company plans to increase the capital of GRAIFEN through the parent company DOWSTONE and the employee stock ownership platform, and introduce strategic shareholders such as BYD. The proposed capital increase is 600 million RMB (the actual capital increase shall prevail in the end).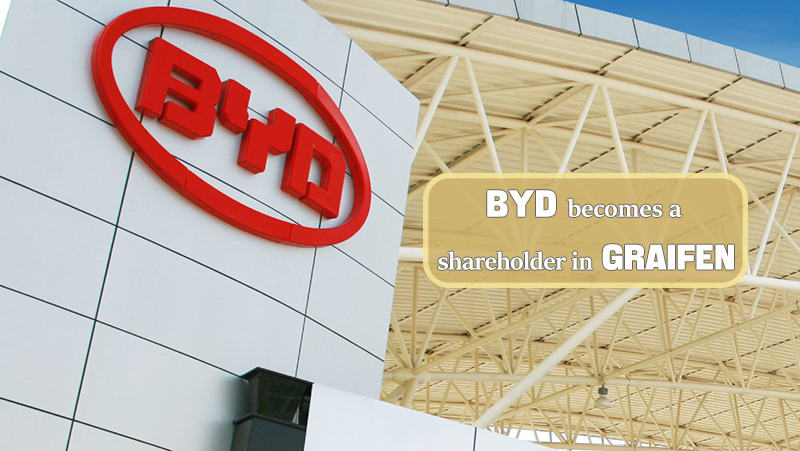 According to the announcement, BYD will increase the capital of GRAIFEN by 100 million RMB in the form of cash contribution, and subscribe for the new registered capital of GRAIFEN by 15.6 million RMB. DOWSTONE said in an institutional survey recently that BYD has always been the company's core customer. In the future, the company and BYD will conduct all-round cooperation on the entire strategic level, and the two parties will conduct in-depth research on the battery business.
Currently, GRAIFEN has built 40,000 tons of slurry and related supporting capacity. Prior to this, on April 10, DOWSTONE announced that GRAIFEN plans to set up a new holding subsidiary in Lanzhou New District, with an investment of 6 billion RMB to build an annual output of 5,000 tons of carbon nanotube powder and 30,000 tons of carbon nanotube slurry (including Related industrial chain supporting) and 150,000 tons of silicon carbon, graphite anode materials and graphitization processing production projects.
Single-walled carbon nanotubes have excellent electrical conductivity, high aspect ratio, high flexibility and other technical characteristics, and can form a network inside the anode material with a low addition amount (minimum 0.05%), covering the surface of silicon particles, and create highly conductive and durable connections between silicon particles. It can significantly improve the problem of pulverization of silicon carbon anode particles due to the large change in the volume of silicon during the charging and discharging process, thereby significantly prolonging the cycle life of lithium batteries. It is the core material necessary for the large-scale application of silicon carbon anodes.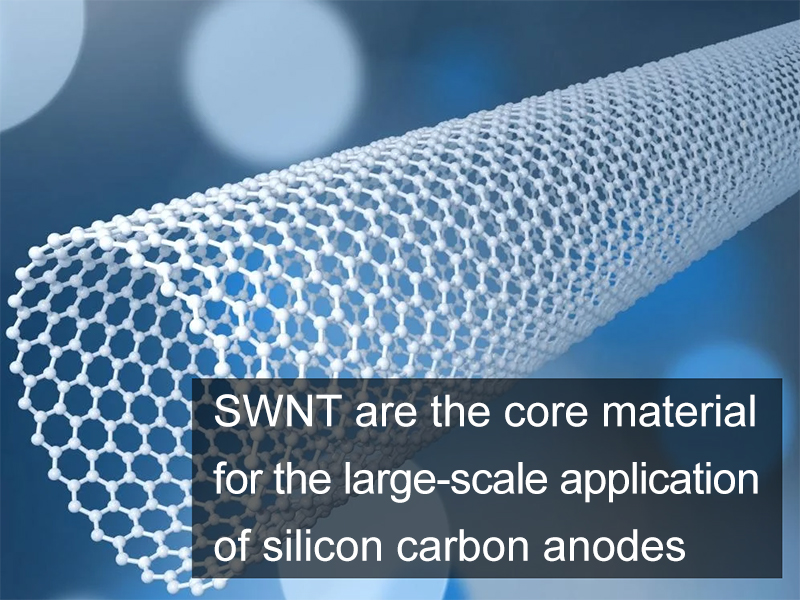 According to forecasts, the installed capacity of lithium batteries is expected to exceed 1800GWh in 2025, the global penetration rate will reach 55%, and the corresponding demand for carbon nanotube slurry is about 475,000 tons.After the Lanzhou base is completed, it will greatly expand the development space of GRAIFEN carbon materials, which will also be of great benefit to BYD's battery business. In addition, while laying out carbon materials, DOWSTONE is also actively improving the layout of the precursor business. This year, it has successively invested in the construction of several three-RMB precursor projects, which will form "Yingde + Longnan + Wuhu" three three-RMB precursor production and manufacturing bases.
2.BYD's lithium mine and lithium salt layout
① CHENXING LITHIUM
In March 2022, BYD's strategic investment in CHENXING LITHIUM (with an investment amount of between 2 billion and 3 billion) is expected to hold more than 5% of the latter's shares, and the two parties have agreed to establish a long-term strategic partnership. On May 18, BYD announced that the estimated amount of daily related transactions in 2022 for the company and its holding subsidiaries to purchase and commission lithium products from CHENXING LITHIUM is 4 billion RMB.
According to statistics, CHENXING LITHIUM owns 75% of Sichuan Yelonggou Lithium Mine, 75% of Sunhekou Lithium Polymetallic Mine, 25.19% of Sichuan Murong Lithium Mine, 51% of Zimbabwe's Sabixing Lithium-Tantalum Mine, Argentina SDLA Salt Lake (operating rights), MtCattlin and Manono underwriting rights.
② Salt Lake Industry
On June 21, 2016, Salt Lake Industry announced the joint venture with BYD and Zhuoyucheng Investment to establish Salt Lake BYD Resources Development (Salt Lake Industry holds 49.5%, BYD holds 49%, and Zhuoyucheng Investment holds 2.5%) to start construction with an annual output of 3 The 10,000-ton battery-grade lithium carbonate project has a total investment of 4.849 billion RMB. But 6 years later, so far the project has not produced lithium salt.
In mid-May this year, Salt Lake Industry disclosed the progress and said that the project is still in the pilot stage and has not yet been officially launched. Salt Lake Industry holds a 51.42% stake in Lake Lithium, which is a lithium extraction producer from China's largest salt lake, Chaerhan Salt Lake (West Mine). As of the end of last year, Salt Lake Industry's lithium carbonate production capacity was 30,000 tons, and a total of 19,200 tons of lithium carbonate were sold that year.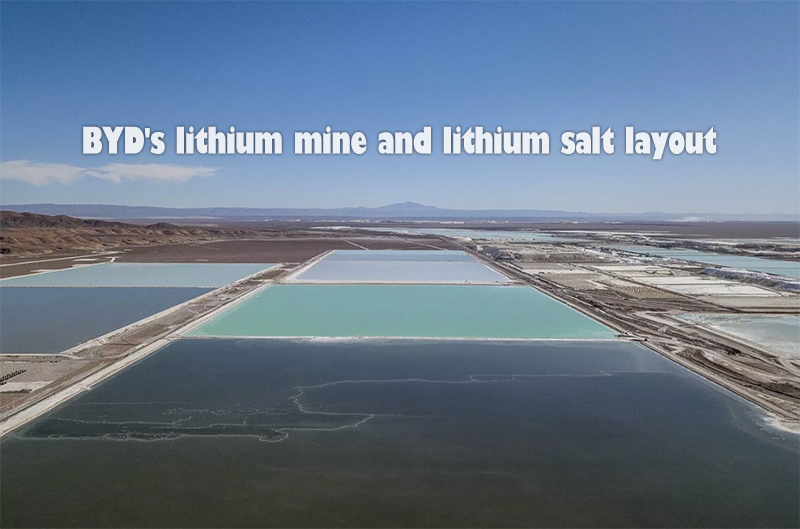 ③ TMC
In 2010, BYD took a stake in Tibet Xigaze Zabuye Lithium (holding 18%), a subsidiary of TMC. T MC holds a 51% stake in Tibet Zabuye Salt Lake, the largest salt lake lithium mine in China. The current reserves are 1.84 million tons, and the annual production capacity of lithium carbonate concentrate is about 5,000 tons.
④ YOUNGY
The vice chairman of BYD serves as the actual controller, chairman and president of YOUNGY. Last year, YOUNGY sold lithium salt products with a total amount of about 180 million RMB to BYD. Recently, Chengdu YOUNGY LITHIUM signed a lithium carbonate supply cooperation agreement with BYD supply chain.
YOUNGY LITHIUM, a subsidiary of YOUNGY, owns the overall mining rights of the world-class resource Mikaka No. 134 lode, and is the only large-scale spodumene mine in China that has entered the supply channel. Its CHANGHE HULI's battery-grade lithium carbonate production capacity is 3,000 tons/year, and lithium hydroxide production capacity is 1,800 tons/year. It is worth mentioning that at the beginning of this month, it was reported that BYD had found 6 lithium mines in Africa, and all of them have reached the acquisition intention.
3.BYD's cathode material layout
① Hunan Yuneng
In December 2020, Hunan Yuneng increased its capital and shares and introduced its main customer BYD as a strategic investor. It is the seventh largest shareholder of the company, with a direct shareholding ratio of 5.27%. Hunan Yuneng's main products include lithium iron phosphate, ternary materials and other lithium-ion battery cathode materials.
Among them, lithium iron phosphate and ternary materials are used as cathode materials for lithium iron batteries and ternary lithium batteries, respectively. Currently, lithium iron phosphate is the main product, accounting for over 94% of revenue. In 2021, the Chinese market share of Hunan Yuneng lithium iron phosphate materials will be 25%, ranking first in the industry.
② MCC Ramu New Energy
In September 2017, MCC joined GOTION HIGH-TECH, BYD and CaoFeiDian to develop and establish MCC Ramu New Energy Technology, holding 51%, 30%, 10% and 9% of the shares respectively. In April this year, the four parties increased the capital of MCC Ramu New Energy, and the shareholding ratio of each shareholder remained unchanged.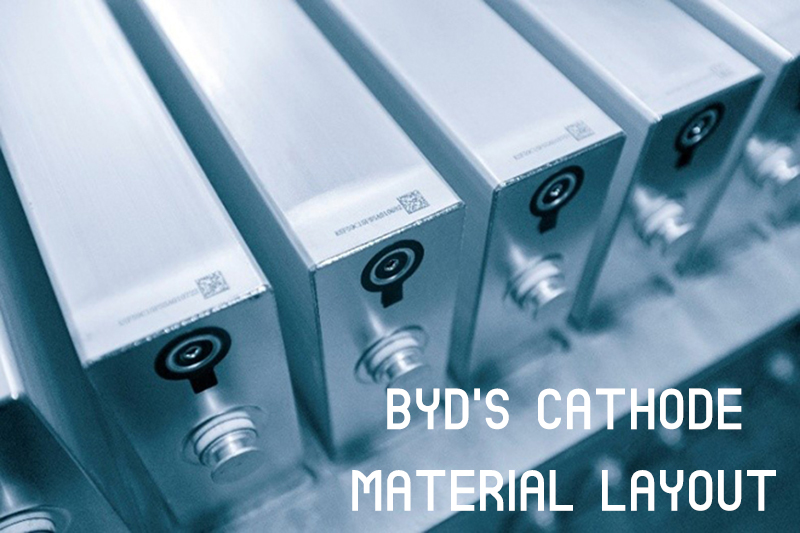 MCC Ramu New Energy currently has an annual production capacity of 40,000 tons of three-RMB precursors (6-series precursor products) and 20 tons of high-purity scandium oxide, ranking 6th in China in terms of shipments of three-RMB precursors. Its battery-grade nickel sulfate ranked second in China's shipments, and scandium oxide ranked second in China's shipments.
③ SRBC
In October 2021, BYD strategically invested in SRBC with an investment of 200 million RMB. The projects initiated by Sichuan New Li-idea, a subsidiary of SRBC, include the cathode material project and the precursor project, of which the cathode material project has been officially put into production in 2020.
4.BYD's layout in terms of equipment
On June 23, 2017, BYD Lithium BATTERY, a wholly-owned subsidiary of BYD, participated in Dongguan Deruijing, a lithium battery equipment company, and subscribed for a capital of 6.5 million RMB, holding 32.5% of the shares, making it the second largest shareholder. The largest shareholder is YOUNGY, holding 55% of the shares.
5.BYD's layout in lithium battery copper foil and aluminum foil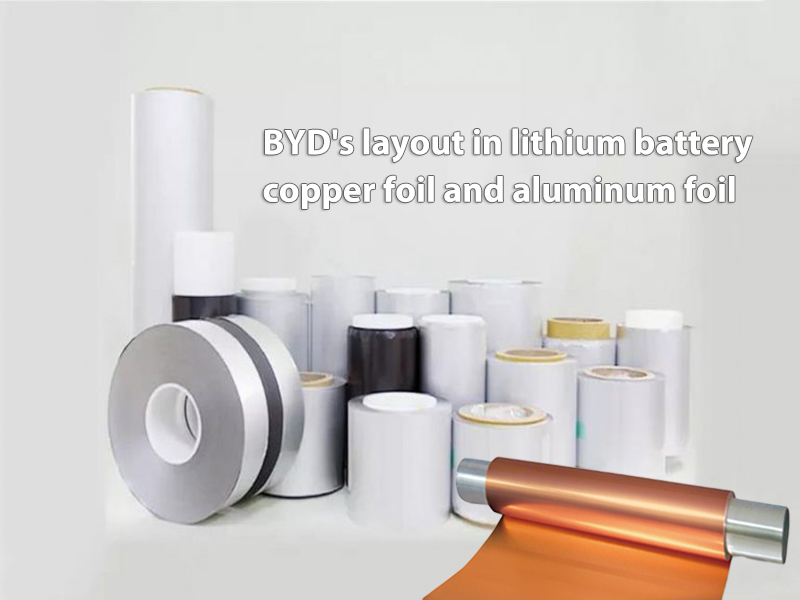 On February 23, 2022, COPPER BO TECHNOLOGY underwent an industrial and commercial change, adding a new shareholder, BYD, with a shareholding ratio of 3.11%, making it the seventh largest shareholder. On April 26, 2021, BYD, GOTION HIGH-TECH, EVE and other companies jointly established Huabei Aluminum New Material Technology. BYD's shareholding ratio is 2.97%, making it the seventh largest shareholder.
6.BYD's layout in lithium battery solvents
On June 10, 2022, ZR CHEM underwent an industrial and commercial change, adding a number of shareholders including BYD. As one of the Top 10 energy storage lithium battery companies in China, BYD's shareholding ratio is 2.54%, making it the seventh largest shareholder. ZR CHEM is a solvent material NMP (N-methylpyrrolidone) manufacturer. In the production materials of lithium batteries, NMP is used as a cathode coating solvent and as a lithium battery conductive agent slurry solvent, which is an indispensable solvent material.
Related article: Top 10 power battery companies