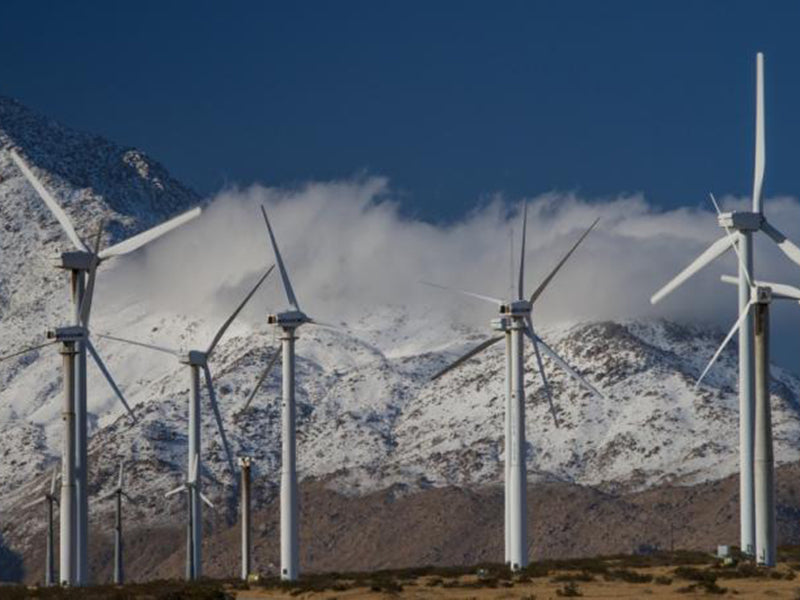 1. China's wind power technology research and development and progress
The development of China's wind power technology began with small wind turbines in the 1980s, and has grown from small to large, with products ranging from 100W to 10kW. During the "Ninth Five-Year Plan" period, China's wind power technology focused on the development of wind turbines with 600kW three-blade, stall type and two-speed generators, and mastered the overall assembly technology and key components such as blades, electric controls, generators, gear spokes, etc. The design and manufacturing technology of the company has initially mastered the overall design technology, and a prototype of the 600kW variable-pitch wind turbine has also been developed. During the "Tenth Five-Year Plan" period, the Ministry of Science and Technology carried out research on wind power technology and products for 750kW stall-type wind turbines, and achieved success. At present, the 600kW and 750kW fixed-pitch stall type units have become the main domestic units that have been proven in the market and are mass-produced. On this basis, during the "Tenth Five-Year Plan" period, the National 863 Program supported several Chinese companies to develop megawatt-level wind turbines to catch up with the advanced technology of mainstream models in the world. In addition, it has also adopted the design of cooperation with companies in other countries, and carried out the wind power technology development project of 1.2MW direct-drive variable-speed constant-frequency wind turbines by purchasing and producing main components in China to assemble wind turbines. The first prototype was already in 2005. It was put into trial operation in May, and the second prototype was put into trial operation in February 2006. After the completion of the wind power technology project, a 1.2MW direct-drive permanent magnet wind turbine type wind power technology with independent intellectual property rights in China will be formed, and the independent design capability of large-scale wind turbines, as well as blades, electronic control systems, generators, etc., will be initially formed. Design and mass production capabilities of key components.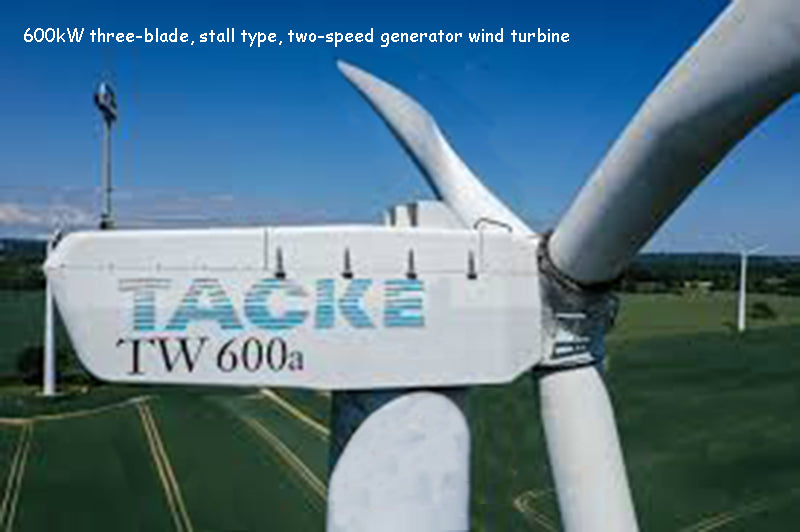 China's development of wind power technology projects for megawatt-level variable-speed constant-frequency wind turbines is entirely based on independent design. The wind power technical scheme adopts doubly-fed generator, pitch and variable speed technology, and has completed the design of the overall and main components, the processing and manufacturing of scaled models and simulation test research, and the formulation of the final assembly plan for wind turbines. Among them, the megawatt-level variable-speed constant-frequency wind turbine The multi-functional scale model fills the gap of ground test and simulation test equipment in China's large-scale wind turbine laboratory. The first prototype was put into trial operation in September 2005. After the completion of the wind power technology project, China will form a 1MW double-fed variable speed constant frequency wind turbine model and a set of wind power technology design and development methods for wind turbines, thus providing a foundation for comprehensively mastering the wind power technology for wind turbine design.
Inspired by the market, many companies that have entered the wind power manufacturing industry since 2004 have also quickly started the manufacture of megawatt-scale wind turbines by introducing wind power technology or independently developing wind power technology. Some of these companies have established joint ventures with well-known wind power manufacturers in other countries or purchased production licenses from them, directly introducing the final assembly wind power technology of mainstream mature models in the international wind power market, and directly importing main components in the early stage, and then working hard to digest and absorb them, and gradually realize the components localization.
In general, various types of megawatt-level units (with a capacity of 1~2MW, and technical forms including stall type, direct-drive hydromagnetic type and double-fed type) introduced and developed by many complete machine manufacturers in China have been launched in 2007. Yearly put into mass production. However, China's megawatt-scale unit control systems still rely on imports.
The development and production of large-scale wind power generators in China began in the early 1990s. Driven by the solid motor industry foundation in China and the domestic wind power market, several companies have the capacity to produce and supply 750kW-class generators in batches, and have developed megawatt-class doubly-fed generators for wind power in the past two years. technology and put into trial operation. Large wind turbine blades were once the main bottleneck of China's wind power technology. At present, the design and manufacture of wind power technology for 600kW and 750kW blades has been realized and industrialized, and the innovative ability to develop megawatt-level capacity blades has been formed. In 2005, a 1.3MW blade was developed. The main blade manufacturers in China have a production capacity of 1000MW/year. The electrical control system of wind power technical units is the weakest link in China's domestic wind power technical unit manufacturing industry. In the past few years, China's R&D and production units of electrical control equipment have worked hard to solve problems and have mastered the electrical control system technology of 600kW and 750kW wind turbines, which can be Mass production.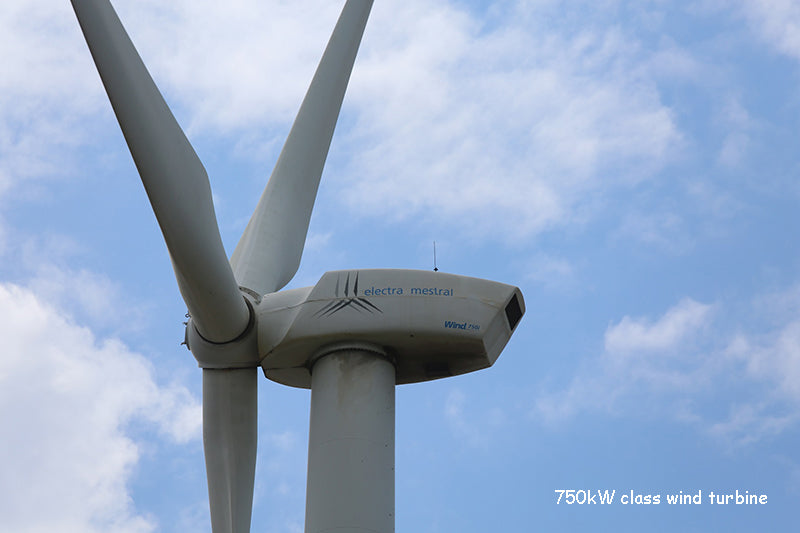 The wind energy resources on earth are very rich, and the development potential is huge. No less than 70 countries around the world are using wind energy. Wind power is the main form of utilization of wind energy. In recent years, the installed capacity of wind power has continued to grow rapidly around the world.
By the end of 2009, the total installed capacity of wind power in the world has exceeded 150 million kilowatts, and the total installed capacity of wind power in China has exceeded 25 million kilowatts, accounting for about 1/6 of the world's wind power. China's wind power installed capacity has grown rapidly, and the annual growth rate of newly installed capacity has exceeded 100% for six consecutive years, making it the country with the fastest growth rate in the wind power industry.
In recent years, the development of wind power has effectively driven the vigorous development of the related equipment market. Against the background of national policy support and tight energy supply, China's wind power equipment manufacturing industry has risen rapidly and has become the most active place for global wind power investment. International wind power equipment giants are competing to enter the Chinese market. Wind power equipment companies from other countries such as Gamesa and Vestas have set up factories in China or cooperated with local Chinese companies.
After years of technical accumulation, China's wind power equipment manufacturing industry has gradually developed and expanded, the industrial chain has become increasingly complete, the independent research and development of wind turbines has achieved fruitful results, and the market for key components has expanded rapidly. In 2004, domestic companies and joint ventures only occupied less than one third of the Chinese wind turbine market. By 2009, this market share had exceeded 60%. China's policy support for wind power has a long history. The object of policy support has shifted from focusing on power generation in the past to focusing on supporting domestic wind power equipment manufacturing. With the continuous strengthening of the independent manufacturing capacity of domestic wind power equipment, the country cancelled the localization rate policy in 2010, raised the entry threshold, accelerated the structural optimization and industrial upgrading of the wind power equipment manufacturing industry, and further standardized the orderly development of the wind power equipment industry.
China is at a good time for wind power development, and the construction of wind farms everywhere means huge demand for equipment. In addition to the growing demand for wind power equipment, the supply capacity of wind power equipment components such as blades, gearboxes, large bearings, and electronic controls still cannot fully meet the demand, and the market has great potential for growth. Therefore, the development prospect of China's wind power equipment manufacturing industry is optimistic.
2. R&D and progress of wind power technology in Jiangsu Province, China from 2010 to 2015
China's Jiangsu Province is one of the earliest regions in China to utilize wind energy, and is rich in wind energy resources. Jiangsu's wind energy resources are about 2.38 million kilowatts. The long and narrow tidal flats along the Jiangsu coast have excellent wind energy resources, making it an ideal site for the construction of large-scale offshore wind farms. The offshore wind power generation potential is huge.
Since entering the 21st century, Jiangsu Province has gradually increased the development of wind energy resources, and conducted in-depth research on the reserves, distribution and development prospects of wind energy resources in the province. A number of wind power generation projects have been scientifically planned. In 2006, the first batch of wind turbines in Jiangsu Rudong 150,000-kilowatt wind farm was officially connected to the grid for power generation, which was the first time that wind turbines in Jiangsu Province were connected to the grid for power generation. Since then, Rudong, Xiangshui, Binhai, Sheyang and other places in Jiangsu Province have successively started or been approved to build wind power projects. The offshore wind farm corridor has become an emerging industry along the coastline of nearly 1,000 kilometers along the coast of Jiangsu.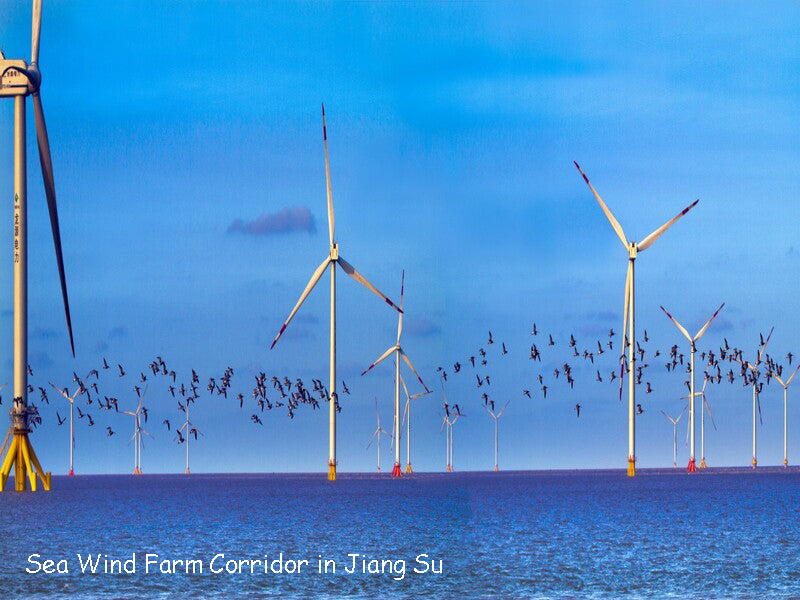 It has become the general trend to actively develop energy-saving and environmentally friendly new energy sources. In 2010, China launched the first round of concession bidding for offshore wind power, and initially selected two offshore wind power projects and two tidal flat wind power projects in the coastal areas of Jiangsu. Among them, the scale of offshore wind power is set at 300,000 kilowatts, and the scale of tidal flat wind power is set at 200,000 kilowatts. Jiangsu wind power industry has ushered in a historic development opportunity.