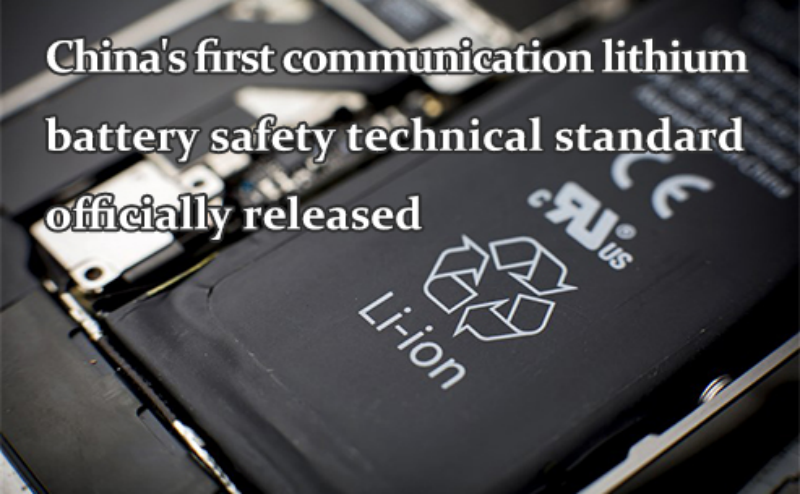 Recently, the China Association of Communications Enterprises (CAICI) issued the "Safety Technical Requirements for Lithium Iron Phosphate Batteries for Communications" (hereinafter referred to as "Lithium Battery Standards for Computer Rooms"). This is China's first group standard on lithium battery safety technology for communications. It will be implemented from July 1, 2022, and will help the core communication room and data center to fully enter the era of intelligent lithium battery(a kind of smart battery).
1.Lithium batteries replaces lead-acid as the most preferred emergency backup power
In the past, lead-acid batteries were mainly used in communication core computer rooms and data centers for emergency backup. However, lead-acid batteries have problems such as small capacity, large weight, large footprint, short lifespan, and sensitivity to temperature. Relatively speaking, lithium batteries have the characteristics of high density, modularization, and intelligent management. The same capacity occupies less space, which can save the rental cost of the equipment room;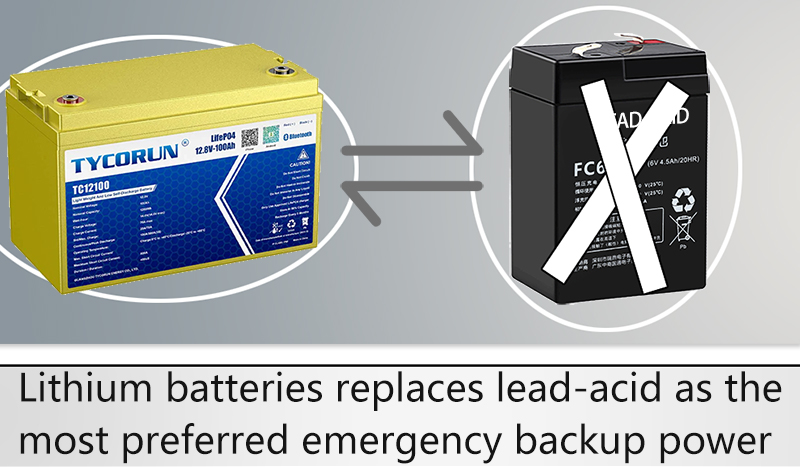 On-demand configuration, smooth evolution, and optimized resource allocation; its temperature control requirements are relatively lower , the energy consumption and carbon emissions of the computer room can be greatly reduced. In recent years, lithium batteries have been deployed in more than 2 million global communication base stations, and more than 1,000 pilot applications have been launched in computer room scenarios. 
Due to the extremely high safety requirements of communication core computer rooms and data centers, and the lack of corresponding lithium battery safety application specification guidance, lithium batteries have not been used on a large scale in such scenarios. Today, a large number of studies and tests have proved that lithium batteries can avoid application risks through comprehensive management and mature technical control. At this stage, it is particularly urgent to establish a unified safety application standard for lithium batteries for communications and to provide unified safety application guidance for such important scenarios.
2.LFP battery safety technical standards guide the safe application of lithium batteries
The lithium battery standard for the computer room will be launched in March 2021 under the guidance of the CAICI. Based on the draft released in December 2021, the editor-in-chief and the participating units will further improve the standard. Computer room lithium battery standard, from "cell safety technical requirements", "battery system safety technical requirements", "energy storage system safety technical requirements", "fire protection facilities configuration requirements", "test methods", "sampling and inspection rules" six major In terms of safety, technical standards for LFP batteries are specified, and safety and reliability requirements are made for cells, PACK, BMS, EMC, structure, cables, whole system, and cabinets.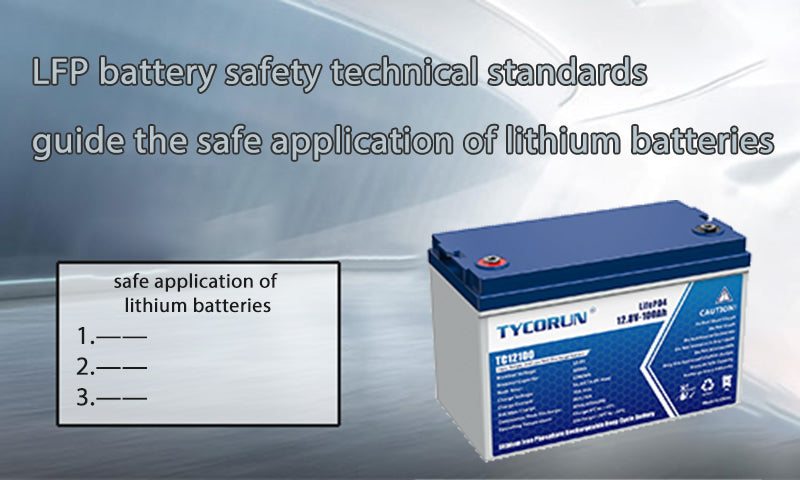 Moreover, it proposes a comprehensive evaluation method from the dimensions of electrical safety, mechanical safety, thermal safety and environmental reliability to ensure the reliability of lithium batteries in the application life cycle of communication equipment room scenarios. The standard also clarifies for the first time that lithium batteries for communications need to have fire extinguishing functions and safety evaluation methods (including safety classification, fire extinguishing evaluation, etc.).
3.The computer room lithium battery standard contains numerous safety technical requirements
Specifically, for the safety of lithium batteries in the communication room, the standard for lithium batteries in the computer room recommends "prevention first and combination of prevention and fire".  First of all, lithium batteries should have a complete battery management system (BMS) with SOX, voltage, current, temperature detection and protection, and high-precision equalization functions.
Accurate information detection is required to ensure fast response, and the current can be intelligently limited and automatically restarted during short-term overcurrent to ensure battery safety. At the same time, it supports the mixed use of old and new battery systems, with a minimum of 32 groups of parallel machines and no derating of output power, which can meet the requirements of third-party batteries to use old and parallel machines, and to expand the backup power smoothly.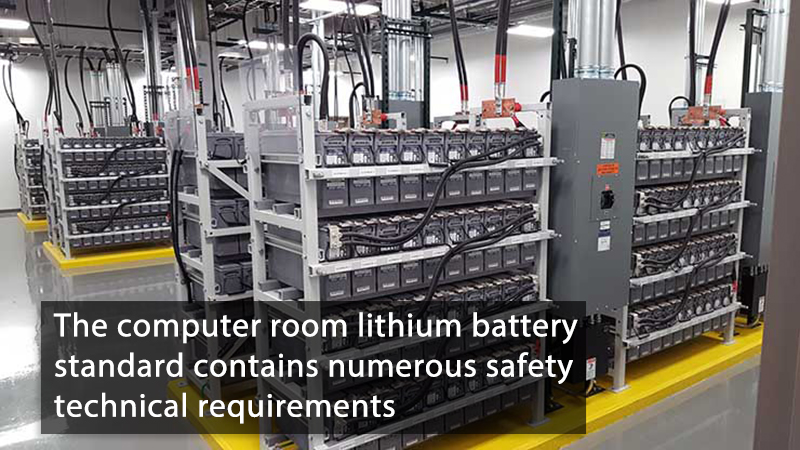 Secondly, the design and assembly of battery modules and PACKs adopts more advanced technology, such as automatic laser welding technology for battery cell connection to prevent safety accidents caused by loosening and falling off. Third, in the computer room scenario, a fire extinguishing device should be integrated in the battery system box or inside the cabinet, which can realize the automatic fire suppression function and meet the all-weather fire protection.
The group standard "Safety Technical Requirements for Lithium Iron Phosphate Batteries for Communications" was jointly developed by a number of participating units. The release of the lithium battery standard for the computer room will set a guiding standard for the safe use of lithium ion battery pack in the communication computer room and data center, and promote the development of the lithium battery in the computer room.