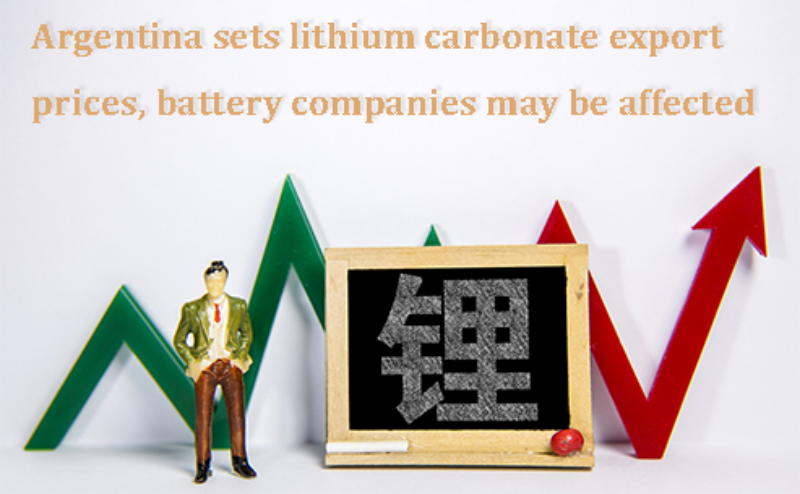 In recent years, benefiting from the rapid development of vehicle electrification, the market demand for the entire lithium battery industry chain has grown rapidly. The current largest application scenario of lithium is the power battery of new energy vehicles. With the increasing demand for lithium batteries in the new energy vehicle and energy storage markets, the industry has entered a period of rapid development. As lithium ore is a necessary material for the manufacture of lithium batteries, the strong demand for lithium batteries has made lithium ore auctions hotter.
Recently, the lithium ore market has been extremely prosperous. From China Snowway's equity auction, to Australia's main lithium mining company Pilbara's second lithium concentrate auction this year, the main lithium mining company in Australia, to BYD's negotiation of 6 African lithium mines, and finally to Argentina to announce the setting of a reference price for lithium carbonate exports. In a short period of time, the world's core lithium mining areas China, Australia, Africa, and South America have all gathered in the lithium triangle, which reflects the enthusiasm of the market and capital for lithium resources.
1. Argentina sets a reference price for lithium carbonate exports
On June 1, local time, the Argentine Federal Tax Agency (AFIP) announced that in the past two years, several companies had monitored violations of low internal transfer pricing when exporting lithium mines. The Argentina's General Administration of Customs has set the reference price for lithium carbonate exports at US$53/kg, or US$53,000/ton, in order to prevent low export quotations and improve transparency. Affected by the news, US and Australian lithium mining stocks generally fell.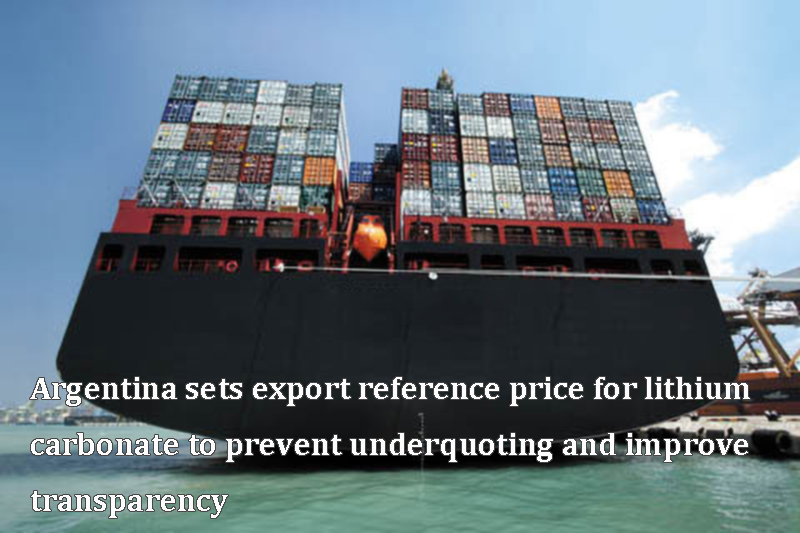 It is reported that the reference price system will strengthen the customs' ability to monitor lithium carbonate exports and avoid issuing low-priced invoices. This system will help Argentina avoid manipulation of taxes and the central bank's exchange surrendering of (accepted) dollar . In fact, since 2020, Argentina has set export reference prices for more than 20 categories, mainly in the agricultural sector. It can be seen from this that the setting of the export reference price for lithium carbonate this time is a routine operation in Argentina.
2. Chinese companies may be affected
Argentina's salt lake resources are mainly concentrated in the Puna Plateau region of the Provincia de Salta, Jujuy and Catamarca, which is also known as the "Lithium Triangle" in the world. The report shows that Argentina has the largest number of salt lake lithium resource projects in the world, with more than 60 projects, but the degree of development is low. Among them, there are 23 projects in the leading development stage, including 2 completed projects and 2 projects under construction. 12 projects have completed economic assessment or feasibility study, 7 projects have completed in-depth exploration.
In addition, there are more than 40 projects in the early stage of exploration, which is the area with the most dense distribution of lithium salt lake projects and the greatest future development prospects in the world. In 2021, Argentina will export more than 27,000 metric tons of lithium carbonate with an export value of about US$185 million, making it one of the largest suppliers of lithium ore. Chinese companies first started to deploy salt lake resources in Argentina in 2014, and competition will begin to accelerate in 2021. Currently, listed companies including GanfengLithium, GOTION HIGH-TECH, ZIJIN MINING, and YaHua have directly or indirectly deployed salt lake resources in Argentina.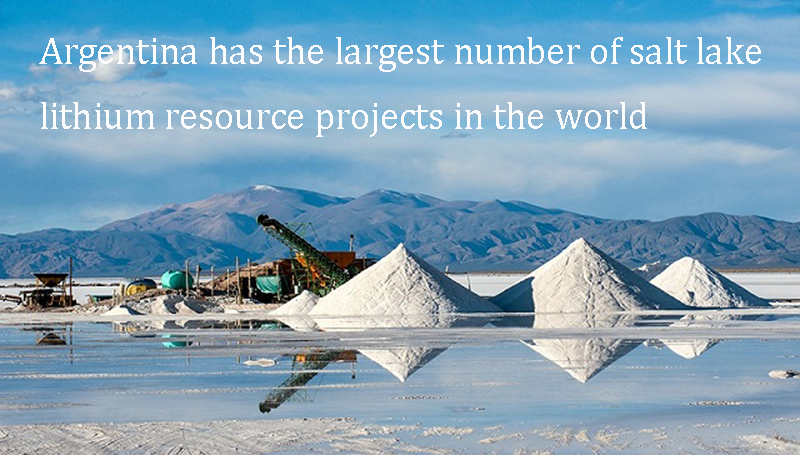 At present, GanfengLithium owns 100% of the equity of the Mariana Salt Lake Project in Argentina. The total lithium resources of the project are about 8.12 million tons of LCE. Ganfeng Lithium has started the construction of a 20,000-ton lithium chloride plant. At the same time, it also owns a 46.7% stake in the Cauchari-Olaroz Salt Lake Project. The first phase of the project has an annual output of 40,000 tons of battery-grade lithium carbonate and is expected to start production in the third quarter of this year. In addition, in March 2021, GanfengLithium invested in Arena Minerals and obtained a 35% interest in the SDLP Salt Lake Project.
On May 9, GOTION HIGH-TECH- one of the top 15 power battery enterprises, announced that it has signed a memorandum of understanding on cooperation with Argentine energy and mining company JEMSE online. On the evening of April 17, YaHua announced that its wholly-owned subsidiary YaHua International plans to invest 5 million Canadian dollars to subscribe for about 21,276,600 shares of Super Lithium Corporation of Canada, accounting for 13.23% of the total share capital of Super Lithium Corporation. The latter owns the Laguna Salt Lake Project in Tamaca Province, Argentina.
The project consists of three mining licenses, with a mining rights area of 117 square kilometers and a lithium ion grade of up to 1270mg/L. On January 26, Zijin Mining announced the completion of the acquisition of a 100% stake in Neo Lithium Corp in Canada. It is reported that the new lithium company currently controls the Tres Quebradas ("3Q") salt lake project in the Argentine province of Catamarca. The total resources of lithium carbonate equivalent owned by 3Q are about 7.63 million tons (cut-off grade of lithium ion concentration 400mg/L).
Among them, the reserves are 1.67 million tons, accounting for 31% of the proven reserves + controlled resources, and the average lithium ion concentration is 786mg/L. It is one of the largest and highest-grade projects of its kind in the world. ZIJIN MINING plans to put the first phase of the project into operation by the end of 2023, with a designed annual output of 20,000 tons of battery-grade lithium carbonate. In 2018, TIBET SUMMIT acquired Lithium-X and obtained the equity of SDLA Salt Lake and the exploration right of Arizaro Salt Lake. In September 2021, TIBET SUMMIT plans to raise 8 billion RMB to build an SDLA lithium carbonate project with an annual output of 50,000 tons.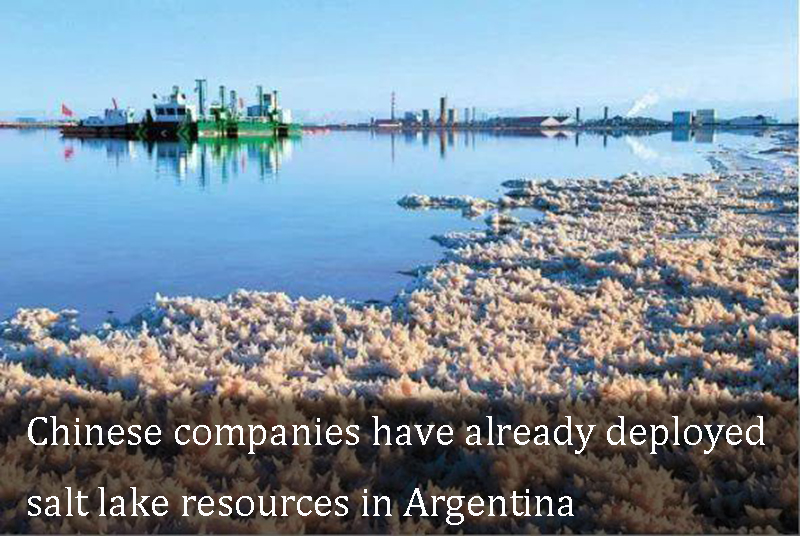 In September 2021, CHENGCIN LITHIUM announced that it intends to acquire 100% equity of SESA and obtain the operation right of SDLA Salt Lake. On April 6 this year, CHENGCIN LITHIUM announced that SHINE CHARTER, its wholly-owned subsidiary, plans to invest an additional 176 million RMB in Lithium Chile Inc. After the completion of the above investment, SHINE CHARTER holds a 19.86% stake in Lithium Chile Inc and is the largest shareholder of Lithium Chile Inc. Lithium Chile Inc owns the mineral rights of the Arizaro Salt Lake, with an area of 233 square kilometers.
The resources with preliminary proven reserves accounting for 29% of the total area of the mineral rights are about 1.42 million tons of lithium carbonate equivalent. In November 2021, TSINGSHAN announced that it had signed an agreement with French ERAMET for the Centenario-Ratones Salt Lake 24,000 tons LCM battery-grade lithium extraction project in Argentina. The project is scheduled to start construction in early 2022 and achieve commercial operation in 2024.
It is reported that ERAMET owns the permanent mineral rights of the Centenario-Ratones Salt Lake. The salt lake covers an area of about 500 square kilometers, with a proven reserve of 1.1 million tons of lithium carbonate equivalent, a proven resource of about 10 million tons of lithium carbonate equivalent, and an average lithium concentration of about 400 mg/L. Based on the salt lake lithium extraction plant with a capacity of 24,000 tons of battery-grade lithium carbonate, the service life is more than 40 years.
3. Summary
Argentina's setting of the reference price for lithium carbonate exports may have the meaning of routine operations, but the essence of this action may be to maximize benefits. Prices of three key battery metals, namely cobalt, lithium and nickel, will fall over the next two years, Goldman Sachs Group Inc. said in a new report on Sunday. "Investor capital poured into supply investments tied to long-term demand for electric vehicles, essentially trading spot-driven commodities as a kind of forward-looking capital," the report said.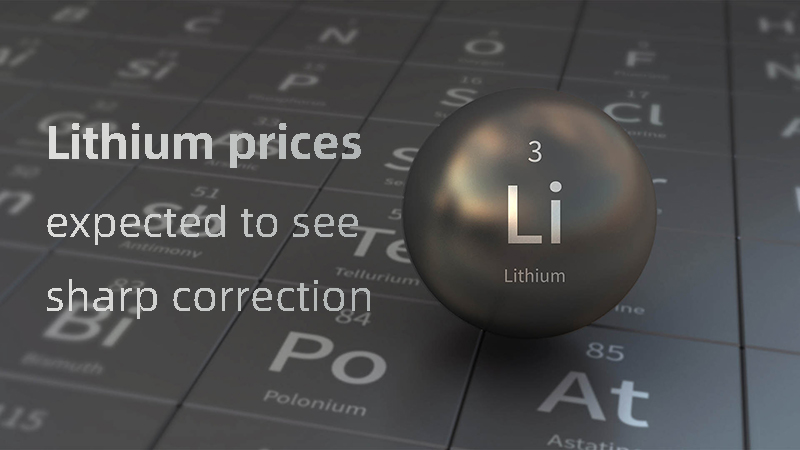 "This fundamental mispricing, in turn, creates an excessive supply response ahead of demand trends. " Based on this, Goldman Sachs expects a sharp correction in lithium prices, with the average price of lithium falling from more than $60,000 in spot prices to below $54,000 per ton this year. By 2023, that number will fall further to an average of just over $16,000, Goldman Sachs said. The surge in lithium prices will enable both lithium mining companies and lithium battery cathode materials companies to achieve substantial growth in revenue and profits.