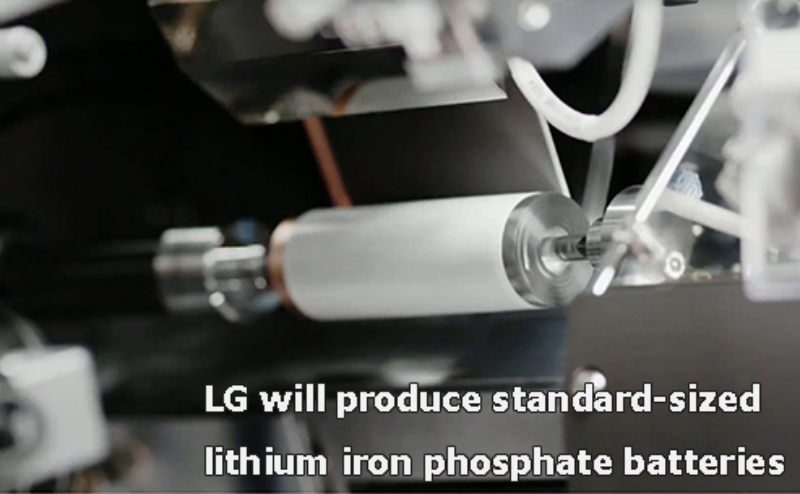 According to reports, LG Energy Solution, the world's second largest lithium battery company, plans to produce standard-sized LFP (lithium iron phosphate) batteries from October 2023. It is understood that at the 2022 European Electronics Show held in Germany recently, LFP batteries for energy storage systems were also displayed. LG Energy Solution launched pouch LFP batteries. LG Energy Solution believes that in the prismatic LFP battery market monopolized by China, the lipo battery can compete better.
The reason why LG Energy Solution is mass-producing LFP batteries is that it is targeting the fast-growing ESS (energy storage system) market. For example, in the context of growing demand for solar power in the United States, ESS installations have also expanded significantly to compensate for the intermittency of solar power generation. According to the data, the size of the ESS market in the United States in 2021 will be US$5.5 billion (about 36.63 billion RMB), more than triple the previous year.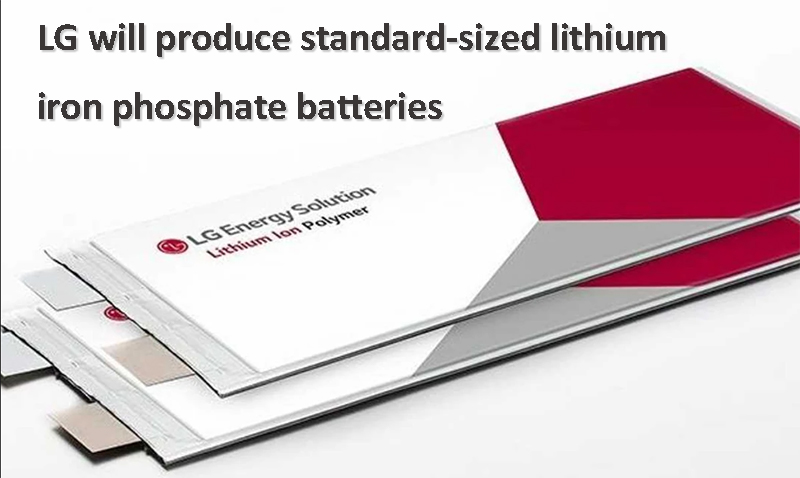 An industry executive said, "LG Energy Solution will be able to facilitate its partnership with Tesla by mass-producing LFP cells in the United States." As we all know, while Tesla's energy storage batteries are in high demand, two-thirds of electric vehicles in its automotive sector also use LFP batteries. Based on this, it is not ruled out that LG Energy Solution's LFP batteries will also be mounted on Tesla electric vehicles after mass production and market testing. Other OEM customers of LG Energy Solution may also use LG New Energy's LFP batteries, such as Ford Motor.
1.Lithium iron phosphate batteries have become mainstream
The latest data shows that in April 2022, China's power battery output totaled 29.0GWh, a year-on-year increase of 124.1%. Among them, the output of ternary battery was 10.3GWh, accounting for 35.5% of the total output, a year-on-year increase of 53.5%. The output of LFP battery was 18.6GWh, accounting for 64.3% of the total output, a year-on-year increase of 200.7%. Since the production of LFP cells exceeded that of ternary cells for the first time in May 2021, its production has been on the rise, and its current market share in terms of production has exceeded 60%.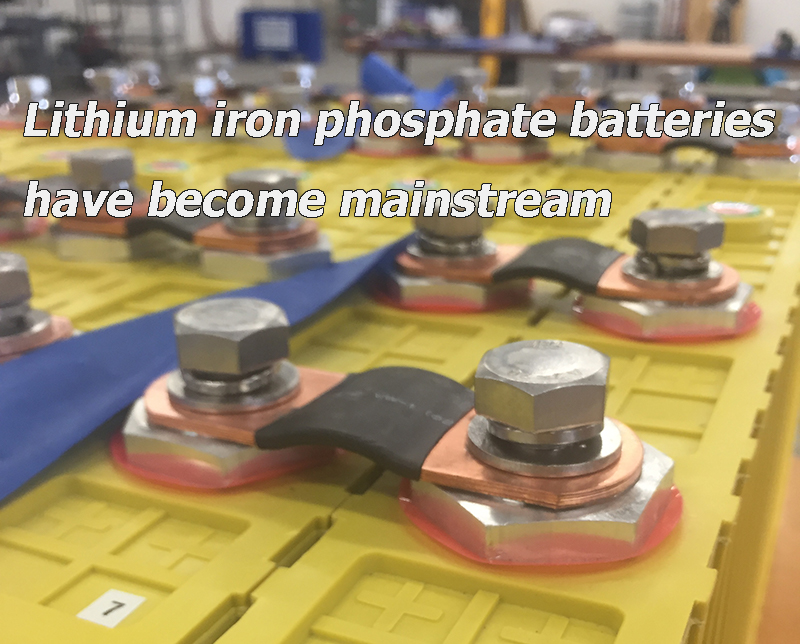 In terms of installed capacity, the installed capacity of power batteries in China in April 2022 was 13.3GWh, a year-on-year increase of 58.1%. Among them, the installed capacity of ternary batteries is 4.4GWh, accounting for 32.9% of the total installed capacity. And the installed capacity of LFP batteries is 8.9GWh, accounting for 67.0% of the total installed capacity. Since the installed capacity of LFP batteries exceeded that of ternary batteries for the first time in July 2021, it has become the mainstream for 9 consecutive months, and the current market share in terms of installed capacity is close to 70%.
One example is that, thanks to the strong competitiveness of LFP battery star product blade battery, BYD's new energy vehicle sales have exceeded 100,000 units for two consecutive months. And in the list of China's LFP battery installed capacity in April, BYD ranked first with a market share of 47.14%, surpassing CATL's market share of 34.29%. In the international market, it was reported in early May that auto giant Ford will soon launch LFP versions of electric vehicles, including the Mustang Mach-E, E-Transit and F-150 Lightning. Previously, Rivian, known as the "Tesla killer", has announced LFP battery pack versions for the R1T pickup, R1S SUV and EDV van.
2.LG Energy Solution has a strong international position
Thanks to the strong demand for power batteries in China, CATL, which ranks first among the Top 10 lithium battery companies, has won the "5 championships in a row" in the global annual power battery market shipments. However, in the international market excluding the Chinese market, LG Energy Solution ranked first in battery installed capacity in the first quarter of 2022. According to the data, the installed capacity of electric vehicle power batteries registered outside China was 42.5GWh, a year-on-year increase of 54.1%.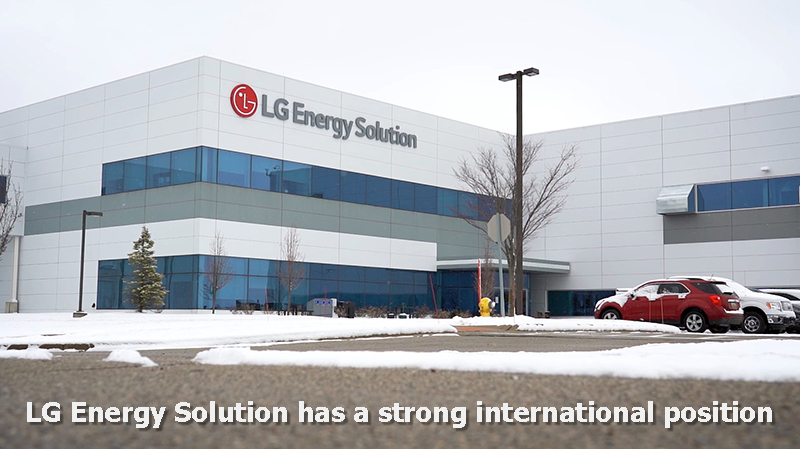 Among them, the installed capacity of LG Energy Solution was 13.9GWh, a year-on-year increase of 59.9%, ranking first. Japan's Panasonic and China's CATL ranked second and third with 9.3GWh and 7.1GWh of installed capacity, respectively. SK on, SK Innovation's subsidiaries and Samsung SDI came in fourth and fifth with 6.2GWh and 3.5GWh, respectively. As early as last June, LG Energy Solution stated to the outside world that its hand-held orders reached about 200 trillion KRW (about 1.06 trillion RMB). 
In terms of production capacity, according to the plan, LG Energy Solution plans to increase its global production capacity to 200GWh by the end of this year and 520GWh by 2025. By then, it will be able to meet the needs of about 7.42 million high-performance electric vehicles. In terms of customers, LG Energy Solution's customers mainly come from Volkswagen Group's ID.4, Tesla Model 3 and Ford Mustang Mach-E. In January 2022, the CEO of LG Energy Solution said that in the competition in the new energy vehicle power battery market, the company will soon overtake Chinese power battery manufacturer CATL.
3.Summary
LG Energy Solution's action seems to be grand, and even LFP batteries will be mass-produced next year. However, some market participants said that this action of LG Energy Solution may be a last resort. Because LFP batteries have demonstrated strong competitiveness in both the new energy vehicle market and the energy storage market, and companies in the industry chain are also following suit. For example, LFP material projects account for the vast majority of the recently expanded raw material projects.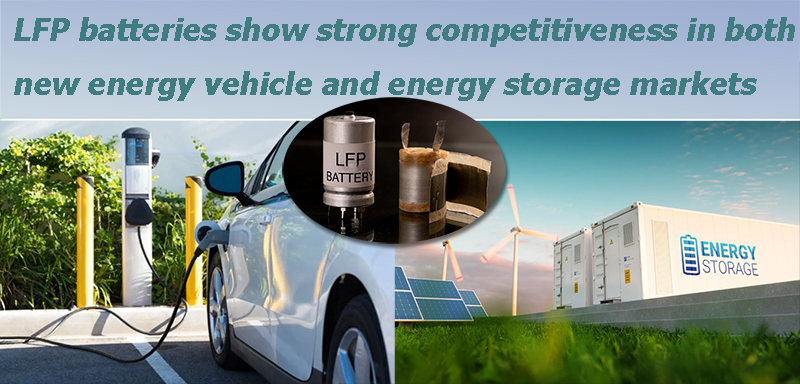 In addition, in the statistics of independent institutions, although CATL ranks third, it has achieved a 2.2 times growth rate under the support of the sudden increase in sales of pure electric vehicles such as Tesla Model 3 (made in China and exported to Europe), Mercedes-Benz EQA, BMW iX3, etc. In contrast, the growth rate of LG Energy Solution is less than half of that of the CATL era. Certainly, LG Energy Solution is still in an advantageous position in the competition in the international market. The international competition in the power battery market may become more intense in the future, and the competitive landscape and market share of the Top 15 power battery companies will also make a difference.