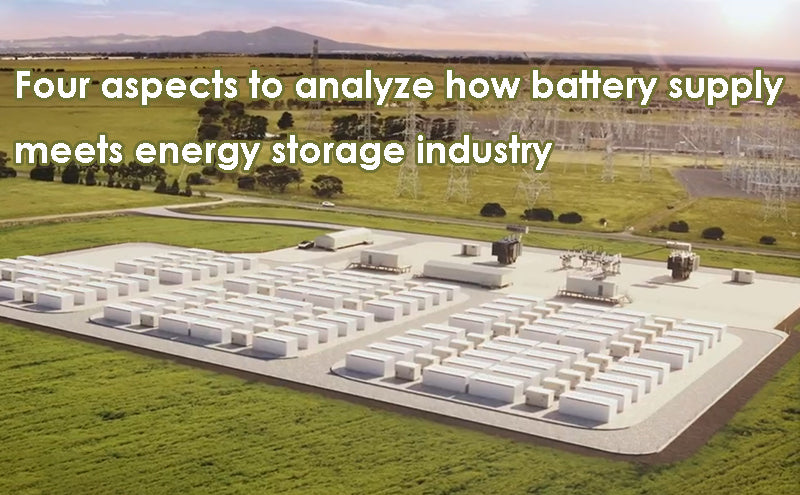 The mismatch between supply and demand of lithium-ion batteries challenges the global transition to renewable energy and the role that energy storage systems play in the energy transition. A weak global economy and political turmoil coupled with significant growth in demand for lithium-ion batteries, mostly led by electric vehicles, have led to supply constraints that have delayed investment and deployment decisions for battery storage projects.
What strategies and measures can governments adopt to overcome this challenge, from start-ups working to deploy energy storage systems to governments seeking to support economic growth based on clean energy?
1. Overall landscape of lithium ion battery supply
Experts say the pricing of lithium carbonate remains a major concern in the second half of the year. Even with more lithium mining in the fourth quarter of 2022, the global supply of lithium materials is expected to remain tight. To address lithium shortages, major lithium battery companies in the world and global lithium battery cathode manufacturers are signing long-term agreements with lithium mine developers. Prices of commodity metals such as nickel and cobalt have fluctuated sharply and have now started to retreat after the Russian-Ukrainian conflict sparked a tight global supply of nickel and copper.
While price trends for these metals are expected to remain flat through the end of the year, investment in battery raw material mining is generally grossly under-invested. According to relevant forecasts, the global investment in this field in 2022 will be $5 billion. However, according to industry-relevant forecast data, by 2030, meeting the battery needs of electric vehicles will require an annual investment of $15 billion. Experts say both the government and the private sector need to increase investment in raw materials, especially lithium, to address looming supply and demand constraints.
Downstream of the battery supply chain, China is building more battery production plants dedicated to battery energy storage systems, enough to meet global demand by 2025. However, there are also experts who say that Europe and the US are also building battery production plants, but on a much smaller scale, unable to meet their own needs. Meanwhile, China plans to expand its cathode active material (CAM) capacity to 2TWh. Therefore, industry experts say that the lithium iron phosphate battery market is likely to face a surplus in 2024.
2. Battery energy storage system startups vs big manufacturers
Some industry insiders believe that the situation in the battery supply chain is starting to ease, especially in terms of the impact of the new crown epidemic on logistics and transportation. Some moderation in price volatility may allow battery storage project developers to consider final investment decisions in the third quarter of 2022. Prices of key battery metals such as cobalt, lithium and nickel have turned around after some of the biggest price increases in years.
With lithium product prices having the biggest impact on the cost of these commodities, lithium prices are expected to remain relatively flat over the next few months of the year, down from highs seen earlier in the year. From the fourth quarter of 2022 to the first quarter of 2023, the battery supply and demand balance is still unstable, and its price is likely to continue to rise early next year. Short-term supply disruptions mean the battery storage industry has to absorb rising battery costs, or pass the costs on to consumers.
The good news is that although some companies have followed the EV industry and introduced RMI-based pricing, demand has not declined. These could have different implications for startups and large manufacturers. For smaller start-ups, it has to continue to compete for battery products in the market. Industry experts say battery energy storage systems companies need to think outside the box for consumers of batteries, regardless of their size, to struggle with battery supply. And companies that use power batteries in cascades for energy storage systems are booming. In the next few years, its install rate could reach double digits.
3. Choosing the right battery for battery energy storage system
Lithium iron phosphate batteries are increasingly becoming the main choice for battery energy storage systems. And this kind of battery is also more and more popular in the electric vehicle industry, or for golf cart batteries and kayak battery. This also affects the availability of batteries used in battery energy storage systems, especially for short-range, low-priced vehicles. Nickel-manganese-cobalt (NMC) ternary lithium batteries have historically been the dominant product for battery energy storage systems.
But it is now recognized that low energy density but lower cost lithium iron phosphate batteries will be an alternative to nickel manganese cobalt (NMC) ternary lithium batteries. However, lithium iron phosphate batteries require a higher proportion of lithium than nickel-manganese-cobalt (NMC) ternary lithium batteries, and the rising price of lithium carbonate has a greater impact on them than other batteries. And growing demand for electric vehicles means that lithium iron phosphate batteries are in short supply, at least until more battery production plants come online.
The battery storage industry and other consumers, unhappy with paying such high fees or not being able to get batteries, see innovation and diversification in battery technology as the answer. For example, some manufacturers are developing and commercializing sodium-ion batteries. Such batteries are cheaper and decoupled from the needs of the electric vehicle industry. However, like many other new products, as R&D progresses and production capacity increases, only time will tell if the lower cost claim is true.
4. Lithium battery raw material supply and production plan are seriously disconnected
Industry analysts point out that there is now a severe disconnect between raw material supply and production schedules. Solving this problem is not easy, in fact, it is profitable to invest in the development and supply of lithium and other raw materials. While Germany and California are working hard to develop technology to directly extract lithium from brine, industry professionals say that lithium can be extracted in a variety of ways.
Extracting lithium using different techniques is actually quite feasible. On the other hand, not all elements can be treated this way, such as cobalt. So not all raw materials can be solved in the same way. Obviously, rising prices for raw materials often boost development and production, but some are easier to find solutions.
Related articles: top 10 lithium iron phosphate materials companies, top 10 energy storage lithium battery companies