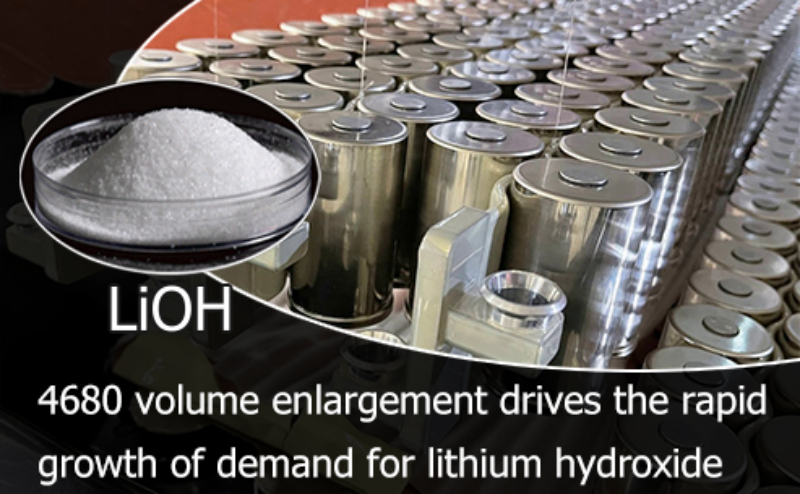 Compared with lithium carbonate, lithium hydroxide is more suitable for high nickel batteries. Because high-nickel materials must be synthesized at high temperature in a pure oxygen environment, the kiln material must be resistant to oxygen corrosion, and the temperature during sintering must not be higher than 800 °C. However, the use of lithium carbonate as a raw material will lead to excessive alkalinity and enhanced sensitivity to humidity, which will affect battery performance. Compared with lithium carbonate, high-nickel ternary materials prepared from lithium hydroxide have higher energy density and better charge-discharge performance.
1.Global battery industry chain giants compete for lithium hydroxide
As a key material for the manufacture of high-nickel batteries, lithium hydroxide is being competed by giants in the global battery industry chain. At the end of June, TIANQIN LITHIUM announced that its wholly-owned subsidiary Chengdu TIANQIN LITHIUM Co., Ltd. signed a sales contract with LG Chem. It is planned to sell lithium hydroxide monohydrate to the latter during the period from January 1, 2023 to December 31, 2026. The sales quantity will be delivered in batches according to the contract and according to the needs of LG Chem, and the unit price will be implemented according to the pricing mechanism.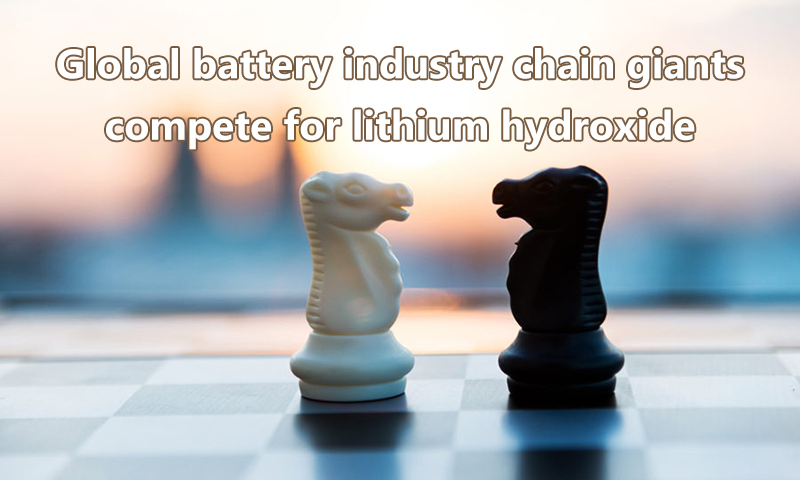 In fact, as early as August 2019, TLK, a wholly-owned subsidiary of TIANQIN LITHIUM, reached a long-term supply agreement with LG Chem, agreeing to sell lithium hydroxide to it from 2020 to 2022, of which the basic sales volume of related products in a single year is not low. 15% of the annual production capacity of TLK's lithium hydroxide construction project in Quinana, Australia. Not only LG Chem, but Tesla also previously signed purchase contracts with GanfengLithium and YaHua. From 2022 to 2024, GanfengLithium will supply battery-grade lithium hydroxide products to Tesla; from 2021 to 2025, Tesla will purchase battery-grade batteries worth a total of US$630-880 million from Ya'an Lithium, a subsidiary of YaHua Lithium hydroxide product.
2.4680 battery adopts high nickel ternary technology
At present, Tesla's 4680 battery uses high-nickel cathode + silicon carbon anode material, as well as electrodeless ear technology, with an energy density of up to 300Wh/kg. "Tesla's Texas factory will become the world's largest battery factory in the future. It is estimated that by the end of 2022, the company's 4680 battery production capacity will reach 100GWh per year, which can meet the needs of 1.3 million electric vehicles." Musk said.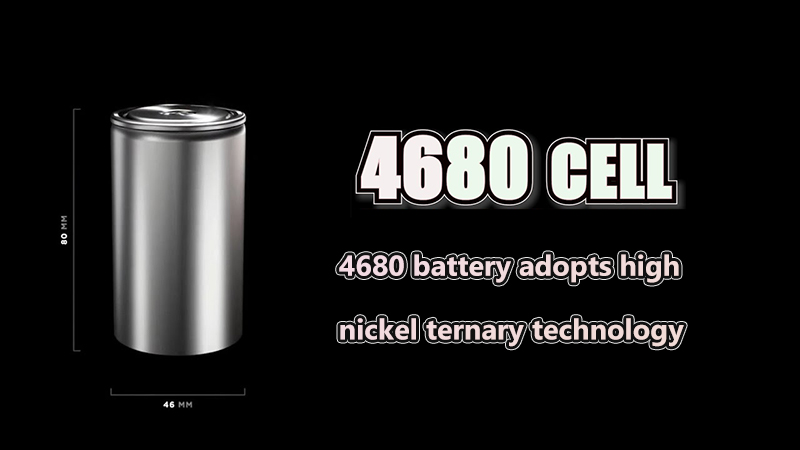 Industry insiders pointed out, "The breakthrough and application of high-nickel ternary and large cylinder technology is of great significance to the upgrade of the terminal driving experience. High-nickel ternary is an important technical route for mid-to-high-end electric vehicles to achieve long-distance battery life and oil parity. " In the next few years, the 4680 battery is expected to accelerate the discharge. Referring to the replacement rhythm of 21700 to 18650 batteries, the application of terminal OEMs is also expected to gradually penetrate from Tesla to high-end electric vehicle manufacturers such as BMW and DAIMLER.
3.The continuous increase in demand makes the lithium hydroxide market booming
Throughout the world, whether it is China's CATL, EVE, FARASiS, GOTION HIGH-TECH, SVOLT, LISHEN, Envision AESC, BAK, TAFEL, WANXIANG, soundon new energy, GREAT POWER, or other countries' LG Energy Solution, Panasonic, SKI, Battery manufacturers such as Samsung SDI are actively deploying high-nickel batteries. According to Adamas Intelligence statistics, the global installed capacity of power batteries for passenger vehicles will reach 286.2GWh in 2021, of which the installed capacity of high-nickel batteries (NCM6 series and above, NCA, NCMA) will be 154.55GWh, accounting for 54%.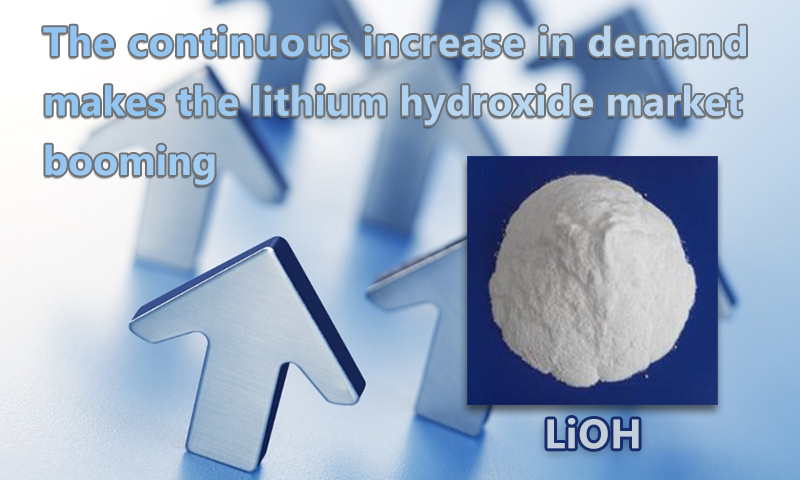 In the future, with the increase of 4680 batteries, the proportion of high nickel in the global installed capacity of ternary materials is expected to increase rapidly. With the continuous growth of demand, the price of lithium hydroxide has also risen. According to industry statistics, since 2022, the price of lithium hydroxide has soared from 274,200 RMB/ton in January to 473,200 RMB/ton at the end of June, while the price in June last year was only 89,000 RMB/ton. increased by more than 4 times. Benefiting from the high prosperity of the lithium hydroxide market, the performance of related manufacturers has increased significantly. 
On June 29, Canmax announced that the net profit in the first half of the year is expected to be RMB 3.35 billion to 3.65 billion RMB, a year-on-year increase of 971.70%-1067.67%. The company said that benefiting from the rapid development of the new energy industry and the strong demand for lithium salts in the market, the company's battery-grade lithium hydroxide shipments and sales volume increased significantly compared with the same period of the previous year, bringing greater profit contribution to the company. In addition, on June 6, YaHua released the semi-annual performance forecast for 2022. The company expects that the net profit attributable to the parent in 2022H1 will be  2.122 billion RMB to 2.372 billion RMB, a year-on-year increase of 542.79% to 618.52%.
4.Several companies strengthen the construction of lithium hydroxide production capacity
In the face of huge business opportunities, many companies are currently strengthening the construction of lithium hydroxide production capacity. Recently, YaHua said that the production line utilization rate of Ya'an Lithium Phase I battery-grade lithium hydroxide production line has reached 100%; Ya'an Lithium Phase II 30,000-ton battery-grade lithium hydroxide production line is expected to be completed and put into operation by the end of this year. On July 1st, the key projects in Danzhou City started the signing ceremony in Yangpu Economic Development Zone. The FOSUN battery-grade lithium hydroxide project (Phase I) invested by Hainan mining is one of the projects signed this time. Construction of 20,000 tons of battery-grade lithium hydroxide production line and supporting projects.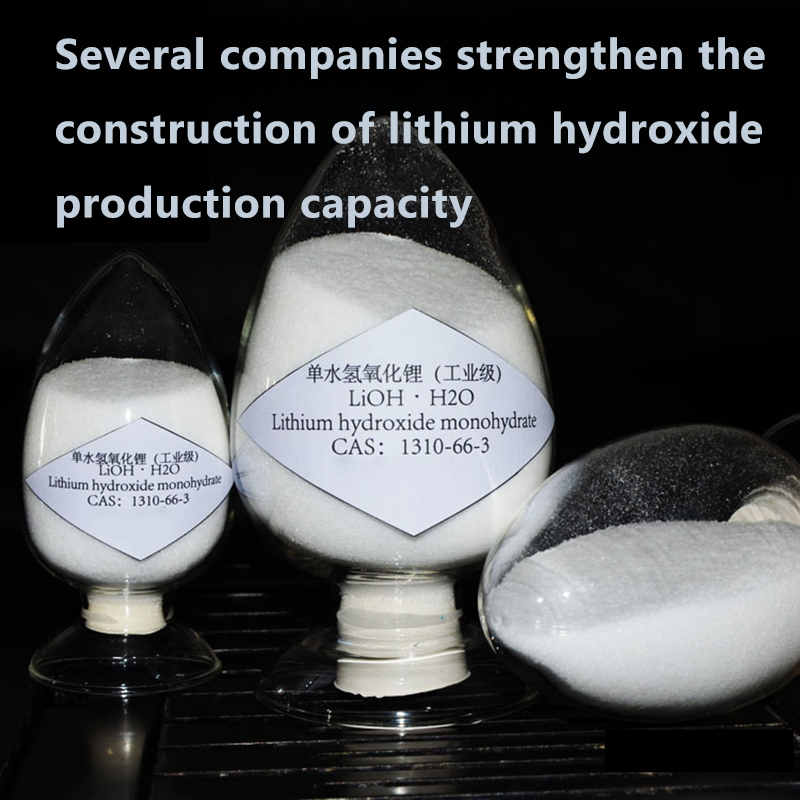 On June 10, the palith GEM IPO application was accepted by the Shenzhen Stock Exchange. The company plans to raise 3.06 billion RMB to invest in projects with an annual output of 60,000 tons of battery-grade lithium carbonate and 68,000 tons of battery-grade lithium hydroxide monohydrate. Earlier, LOPAL announced in May this year that the company was integrating upstream and downstream industrial chain resources to ensure adequate supply of raw materials. It is planned to jointly invest 900 million RMB with XINFENG LITHIUM to invest in the development and construction of a lithium hydroxide/lithium carbonate project with an annual output of 30,000 tons in Hubei Province or Tangshan City, Hebei Province.
In May of this year, GanfengLithium stated that it plans to invest 2 billion RMB to build a new energy material project for lithium batteries with an annual output of 50,000 tons. The first phase plans to build a lithium hydroxide project with an annual output of 25,000 tons, with an investment of 400 million RMB per 10,000 tons. In February this year, Fangyuan released a report saying that the total amount of funds to be raised will not exceed 660 million RMB, which will be used for the annual production of 50,000 tons of high-end ternary lithium battery precursors (NCA, NCM) and 10,000 tons of battery-grade lithium hydroxide projects.
In the future, the global lithium hydroxide production line will expand rapidly, and it is expected that the global lithium hydroxide production will reach more than 700,000 tons by 2025. In the future, with the increase in the market share of large cylindrical battery such as 4680 and high nickel ternary, it is expected that the market demand for lithium hydroxide will also increase rapidly in the future, and the overall balance will be maintained from 2022 to 2025.
Related article:  Tesla 4680 battery vs CATL CTP battery